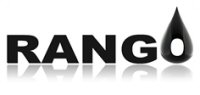 DALLAS, TEXAS -- (Marketwired) -- 08/26/13 -- Rango Energy, Inc. (OTCBB: RAGO) ("Rango Energy" or "the Company"), an oil and gas exploration and development company, today provided a drilling update on its current well at Kettleman Middle Dome ("KMD") in the San Joaquin Valley of Central California and drilling plans for its Elk Hills project. The Company also provided additional details on its previously announced Letter of Intent to acquire Hangtown Energy, Inc. ("Hangtown").

Drilling Update

Drilling for KMD 17-18 commenced on May 29, 2013 and has penetrated two potential pay zones with a cost to date of approximately $6.5 million. At a depth of 8,042 feet, a Hangtown subcontractor inserted expansion casing to total depth. However, during the expansion procedure, the casing floated upward by 71 feet where it now remains cemented. Subsequently, the drill string became stuck at 8,096 feet and a whipstock plug was set in the well at 7,465 feet. The well remains suspended pending engineering resolution with the subcontractor and Hangtown. The first option being evaluated involves placing an additional expansion liner to 8,040 feet and then proceeding to drill the well to depth. Other options will be considered as the engineers work through their assessment with a resolution expected by the first week of September. Details on estimated costs and timing will be provided once a resolution has been finalized. The Companies are fully committed to finding a viable solution to commercially produce this well.

While the Company works to resolve the mechanical issues at KMD 17-18, management has begun initial planning to commence drilling on its first shallow well at Elk Hills, which is located south of the KMD project approximately 20 miles west of Bakersfield. The well will be drilled to a depth of approximately 3,500 feet at an approximate cost of $600,000, and we expect to generate production in the near term. Pending results, additional shallow wells will be staged accordingly. Subsequent to the finalization of the merger between Rango and Hangtown, management anticipates completing three previously drilled wells transferred in the merger transaction, which are expected to yield additional production. Further details on these three wells are provided below under the "Acquisition of Hangtown Energy."

Vince Ramirez, Hangtown's CEO and chief geologist, commented, "While we are frustrated by the mechanical issues encountered at KMD 17-18 and the associated delays in completing this well, we remain very enthusiastic about our prospects at the KMD and the other exploration targets in our portfolio. The geology, sub-surface data and the 3D seismic available to us all indicate we have a significant hydrocarbon reservoir in place with multiple target pay zones. While we are confident in our team's ability to reach the McAdams with this new well-bore, we are also working to collect enough data to confirm the Temblor Sands formation could be a substantial producer for our KMD 17-18 well, and more importantly, become a target opportunity for future wells drilled on this 11,360 acre parcel. Meanwhile, we are pursuing additional targets in our portfolio to position us to reach production in the near term."

Acquisition of Hangtown Energy

Rango would also like to provide additional details and relevant information with respect to the pending acquisition of Hangtown Energy. First and foremost, the Company is pleased to have Vince Ramirez, with more than 30 years and an impressive track record in the oil and gas business, assume the CEO position of the combined companies. Upon closing, Rango will become the operator on all of the leases now under its control. Mr. Ramirez brings with him a seasoned operating team, including Mr. James Melland, with over 30 years of exploration and production experience.

Pursuant to the LOI, Rango will be securing assets, which include not only Hangtown's interest in the existing three Rango/Hangtown projects, but also additional assets not included in the current agreement between the companies. The breakdown of the assets acquired, shares being issued and funding required is as follows:


-- Rango has agreed to buy Hangtown's interest in the existing Rango/Hangtown projects (Kettleman Middle Dome, South Tapo Canyon and Elks Hills) for 90 million shares of newly issued Rango common stock.-- Rango will also acquire Hangtown's 50% working interest in 5 well bores located at KMD, which were not part of the original Rango/Hangtown deal, for an additional 24 million shares of newly issued Rango stock.-- Three of these wells are ready and are estimated to collectively produce between 100 and 400 bopd once completed; the Company estimates that it will cost $2 million in capital to bring these three wells online and expects to do so before the end of 2013.-- Of the remaining two wells not expected to be put into production, one will be a used as a water disposal well and the other as an appraisal well to analyze deep development prospects.-- The $6 million in financing required to close this transaction will be used exclusively for working capital allocated to the continued development of KMD.
Rango is currently in advanced discussions with several funding sources interested in financing our projects. The Company is considering several options to fund operations, some of which may include a further combination of equity and revenue participation in participated drilling programs. The $6 million needed to complete the acquisition will be used for working capital, continued development of KMD and bringing new and existing wells into production; our goal is to leverage these funding options in such a way that ensures our near-term objectives are met while minimizing dilution to Rango shareholders.
Harp Sangha, Rango's CEO concluded, "Our management team firmly believes the combination with Hangtown will result in accretive value to the shareholder base of both companies, and with far more upside than either could realize as a separate entity. We are confident the added economic value, coupled with the human capital gained through this combination, will yield tangible results for our company and our shareholders as we continue to build a dynamic exploration and production company in the coming months and years."
CONFERENCE CALL
Rango will hold an investor conference call today Monday, August 26, 2013 hosted by Mr. Sangha and Mr. Ramirez where they will present the details on drilling operations at KMD, the status of the proposed acquisition, and the operating plan moving forward. After the presentation there will be a Q&A session.
Date: Monday, August 26, 2013Time: 2:00 pm PTUS Dial-In: 877-941-2068International Dial-In: 480-629-9712Conference ID: 4637183Webcast: http://public.viavid.com/index.php?id=105892
A playback of the call will be available until 11:59 pm PT ET on September 9, 2013. To listen, call +1-877-870-5176 within the United States or +1-858-384-5517 when calling internationally. Please use the replay PIN number 4637183. The playback of the call will also be made available on the investor relations section of the Company's website.
About Rango Energy
Rango Energy, Inc. is an exploration stage oil and natural gas company with a strategy to identify, evaluate, explore, and develop new opportunities for oil and natural gas production across North America.
Safe Harbor Statements
Certain information contained in this news release constitutes "forward-looking statements" as such term is used in applicable United States and Canadian laws. Generally, these forward-looking statements can be identified by the use of forward-looking terminology such as "expects" or "does not expect", "is expected", "anticipates" or "does not anticipate", "plans", "estimates", "intends" or "believes", or that certain actions, events or results "may", "could", "would", "might" or "will be taken", "occur", or "be achieved".
Forward-looking statements are based on the opinions and estimates of management as of the date such statements are made, and are subject to known and unknown risks, uncertainties and other factors that may cause the actual results, performance or achievements of the Company to be materially different from those expressed or implied by such forward-looking statements. Many of these factors are beyond the Company's ability to control or predict. Important factors that may cause actual results to differ materially and that could impact the Company and the statements contained in this news release can be found in the Company's filings with the SEC. Such risks and other factors include, among others, the ability to locate and acquire suitable interests in oil and gas properties on terms acceptable to the Company, the availability of financing on acceptable terms, accidents, labor disputes, acts of God and other risks of the oil and gas industry including, without limitation, risk of liability under environmental protection legislation, delays in obtaining governmental approvals or permits, title disputes or claims limitations on insurance coverage. The Company believes that the expectations reflected in the forward-looking statements included in this news release are reasonable; however, no assurance can be given that these expectations will prove to be correct, and such forward-looking statements should not be unduly relied upon. The Company assumes no obligation to update or supplement any forward-looking statements whether as a result of new information, future events or otherwise.


Contacts:
Rango Energy, Inc.
1 (888) 224-6039
www.rangoenergy.com

MZ North America
Ted Haberfield
President
760-755-2716
thaberfield@mzgroup.us
www.mzgroup.us