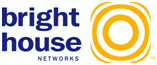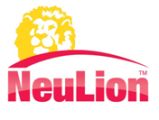 PLAINVIEW, NY and ORLANDO, FL -- (Marketwired) -- 06/12/13 -- NeuLion, Inc. (TSX: NLN), the leading enabler and provider of live and on-demand content to Internet-connected devices, and Bright House Networks today announced at The Cable Show in Washington D.C. the signing of a new multi-year partnership agreement that will provide local high school sports fans with an immersive and professionally delivered digital sports network. Powered by the NeuLion TV Everywhere Platform, the new online destination will offer fans access to their favorite Florida high school sports content like never before on multiple devices including PCs, smartphones and tablets.

Beginning in August 2013, Bright House Sports Network will stream its "Game of the Week" broadcasts on www.bhsn.com. This exciting new addition to www.bhsn.com will change the way fans, students and parents interact with high school sporting events. With every video available in real-time HD quality, viewers will feel like they are live at the event. Additionally, the NeuLion player will allow viewers to pause, rewind and re-watch a game immediately after it is over and see instant highlights made possible by NeuLion's live editing software.

For parents of high school athletes, this new addition to www.bhsn.com serves as an immediate benefit, as they will now be able to relive key moments and plays with interactive DVR controls, including slow motion, or watch a game they may have missed on-demand no matter where they are. After NeuLion receives the live feed of the game from Bright House Sports Network, it will be reformatted to work on the appropriate device and promptly delivered to PC, smartphone and tablets.

"Bright House Sports Network is devoted to everything high school sports and we are looking forward to giving our subscribers this incredible, interactive high school sports experiences," said Elliott Wiser, Vice President, News and Local Programming, Bright House Networks. "High school students have always been early adopters of new technology, and working with NeuLion gives us the opportunity to play off of that as we provide athletes and parents an all new way to experience the game anytime, anywhere."

"The gap between professional sports, college sports and high school sports is closing," said Chris Wagner, Executive Vice President of NeuLion. "High schools can now produce quality video commonly seen in professional sports and deliver it across multiple devices to their fans in local areas. Our partnership with Bright House presents a great opportunity to really take off with high school sports. It's a really exciting time to be a high school student athlete and a parent."

Bright House Sports Network is the Official Television Partner of the Florida High School Athletic Association.

About NeuLion
Founded in 2004, NeuLion, Inc. (TSX: NLN) offers a true end-to-end solution for delivering live and on-demand content to any Internet-connected device. NeuLion enables content owners and distributors as well as cable operators and broadcasters to optimally address the massive consumer demand for viewing video content on laptops, smartphones, iPads and other connected devices. NeuLion's sports customers include major leagues, colleges & universities, regional networks and broadcasters. NeuLion's technology also provides innovative solutions to general entertainment companies and broadcasters. NeuLion is based in Plainview, NY. For more information about NeuLion, visit www.neulion.com.

About Bright House Networks
Bright House Networks is the sixth largest owner and operator of cable systems in the U.S. and the second largest in Florida, with technologically advanced systems located in five states including Florida, Alabama, Indiana, Michigan and California.

Bright House Networks serves approximately 2.5 million customers who subscribe to one or more of its video, high-speed data, home security and automation and voice services. The company also offers a portfolio of customizable, cutting-edge business solutions spanning Internet, MEF-certified Metro Ethernet, WiFi, security, telephony, and video. Bright House Media Strategies, the advertising arm of Bright House Networks, offers businesses advanced targeted advertising solutions. Bright House Networks also owns and operates exclusive local news and sports channels in its Florida markets.

For more information about Bright House Networks or our products and services, visit brighthouse.com.

Forward-Looking Statements
Certain statements herein are forward-looking statements and represent NeuLion's current intentions in respect of future activities. These statements, in addressing future events and conditions, involve inherent risks and uncertainties. Forward-looking statements can be identified by the use of the words "will," "expect," "seek," "anticipate," "believe," "plan," "estimate," "expect," and "intend" and statements that an event or result "may," "will," "can," "should," "could," or "might" occur or be achieved and other similar expressions. Although the forward-looking statements contained in this release are based upon what management believes to be reasonable assumptions, NeuLion cannot assure readers that actual results will be consistent with these forward-looking statements. These forward-looking statements are made as of the date of this release and NeuLion assumes no obligation to update or revise them to reflect new events or circumstances, except as required by law. Many factors could cause NeuLion's actual results, performance or achievements to be materially different from any future results, performance or achievements that may be expressed or implied by such forward-looking statements, including: our ability to realize some or all of the anticipated benefits of our partnerships; general economic and market segment conditions; our customers' subscriber levels and financial health; our continued relationships with our content partners; competitor activity; product capability and acceptance rates; technology changes; regulatory changes; foreign exchange risk; interest rate risk; and credit risk. These factors should be considered carefully and readers should not place undue reliance on the forward-looking statements. A more detailed assessment of the risks that could cause actual results to materially differ from current expectations is contained in the "Risk Factors" section of NeuLion's most recent annual report on Form 10-K available on www.sec.gov and filed on www.sedar.com as well as in NeuLion's most recent annual MD&A filed on www.sedar.com.