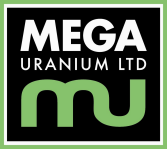 TORONTO, ONTARIO and VANCOUVER, BRITISH COLUMBIA -- (Marketwired) -- 06/06/13 -- Mega Uranium Ltd. ("Mega") (TSX: MGA) and Rockgate Capital Corp. ("Rockgate") (TSX: RGT) are pleased to announce that they have entered into a binding letter of intent (the "LOI") to combine the two companies (the "Merger") and create a diversified uranium company with advanced uranium assets in Australia and Mali, a pro forma cash balance of approximately $22 million and a uranium-focused investment portfolio valued at approximately $12 million. Completion of the Merger is subject to the satisfaction of certain conditions discussed below.

Under the terms of the Merger, Rockgate shareholders will receive 2.2 Mega Shares for each one (1) common share of Rockgate held (subject to rounding and without giving effect to the proposed share consolidation of the Mega Shares discussed below). The exchange ratio represents an implied price of C$0.25 per Rockgate share, based on the closing price of the Mega Shares on the Toronto Stock Exchange ("TSX") on June 5, 2013, and a 36% premium to Rockgate's 20-day volume-weighted average price ("VWAP") for the period ending June 5, 2013. Upon completion of the Merger, Rockgate and Mega shareholders will own approximately 49% and 51% of the combined company, respectively.

Sheldon Inwentash, Chairman and Chief Executive Officer of Mega, commented "This transaction represents the opportunity to combine one of Africa's most promising undeveloped uranium assets with our significant Australian portfolio, to create an international uranium developer. We are confident about the combined team's ability to unlock significant value from our collective assets for our shareholders."

Commenting on the transaction, Karl Kottmeier, President of Rockgate, said "By combining Rockgate and Mega, we are creating a truly unique new company. Our experienced team will be dedicated to building value by advancing our diversified asset base of uranium-focused projects and prudently managing our portfolio of equity investments and cash. We believe this new company will provide investors with an ideal way to gain exposure to the junior uranium sector."

TRANSACTION RATIONALE


-- A pipeline of advanced stage and exploration projects in Africa and Australia with a sizable global resource base-- Larger entity with superior capital markets presence and trading liquidity-- Strong combined management team with complementary market and operational expertise-- A portfolio of equity investments in quality junior uranium explorers and developers providing access to future growth-- Potential synergies and cost savings via back-office consolidation, sharing of facilities / resources and overall economies of scale
BENEFITS TO MEGA SHAREHOLDERS
-- Increased resource diversification and access to a growing poly-metallic deposit in Falea-- Accretive on a resource per share basis-- Bolsters company treasury-- Access to experienced technical team
BENEFITS TO ROCKGATE SHAREHOLDERS
-- Resource diversification geographically and with varying stages of development-- Advanced projects in a leading uranium mining jurisdiction-- Further diversification through exposure to a global equity portfolio-- Significant premium on both a spot and 20-day VWAP basis-- Management team additions with extensive uranium market transactional expertise
MANAGEMENT AND BOARD
Post-Merger, the combined company's management and board will reflect the collective strengths of both companies, having years of experience in the global resource sector and strong expertise in western Africa and Australian uranium landscape. Karl Kottmeier will become Chief Executive Officer, Douglas Ford will become Chief Financial Officer, Richard Patricio will become Chief Operating Officer and Bryan Hyde will become Chief Technical Officer of the company. Richard Homsany will remain Executive Vice President, Australia. Subject to the approval of the shareholders of Mega, the nine member board will be led by Sheldon Inwentash as Chairman and include Karl Kottmeier, Richard Patricio, Edward Ford, Allen Ambrose, Anthony Grey, Michael Sweatman, Phil Williams and Douglas Reeson.
OVERVIEW OF PORTFOLIO
The combined company will have a portfolio of strategic assets which will be the key drivers of growth and value creation and include:
Falea
The 100%-owned, flagship Falea project comprises three permits, totalling 225 km2 in southwestern Mali and is a polymetallic, flat-lying deposit containing potentially viable quantities of uranium, silver and copper. Rockgate commenced a pre-feasibility study on the Falea project in 4Q 2012 which is anticipated to be completed by the end of 2013.
Australian Assets
Three, resource-compliant uranium projects with additional interests in exploration properties covering approx. 5,800 km2 throughout Queensland, South Australia, Northern Territory and Western Australia. Lake Maitland (100%-owned(1), W. Australia) hosts 20.7 Mlbs U3O8 Indicated at a grade of 0.05% and 1.6 Mlbs U3O8 Inferred at a grade of 0.04% and is currently in the feasibility stage. Ben Lomond (100%-owned, Queensland) hosts 7.9 Mlbs U3O8 Indicated at a grade of 0.27% and 2.8 Mlbs U3O8 Inferred at a grade of 0.21% and is currently in pre-feasibility while Maureen (100%-owned, Queensland) hosts 5.9 Mlbs U3O8 Indicated at a grade of 0.09% and 0.4 Mlbs U3O8 Inferred at a grade of 0.11%.
Balance Sheet
The combined company will have approximately $22 million of cash at closing of the transaction. In the current uranium market, the combined company's mining assets will require minimal investment and, as such, the cash on hand is anticipated to be more than sufficient to advance both Falea through PFS and Lake Maitland DFS and predevelopment and maintain the other Australian assets while remaining able to undertake investment in new opportunities.
Investment Portfolio
Shareholders can expect to benefit from a portfolio of advanced resource equity positions (approx. $12 million) which management believes are currently significantly undervalued in the market and potentially represent a strong sample of the next stage of uranium development assets globally.
SUMMARY OF THE TRANSACTION
It is anticipated that the Merger will be completed by way of a three-cornered amalgamation, or a plan of arrangement, resulting in Rockgate becoming a wholly-owned subsidiary of Mega at closing. As part of the transaction, it is also proposed that Mega will effect a 10-for-1 consolidation of the Mega Shares prior to the Merger. Subject to completion of the prior consolidation of the Mega Shares (the "Mega Consolidated Shares"), Rockgate shareholders will receive 2.2 Mega Consolidated Shares for each ten (10) common shares of Rockgate held (subject to rounding).
The transaction is subject to completion of due diligence, the execution of a definitive agreement substantially on the terms set out in the LOI, and the approval of Rockgate shareholders and Mega Shareholders (as to the issuance of the Mega Shares under the Merger and the 10-for-1 share consolidation), at meetings to be held as soon as practicable following execution of the definitive agreement, in addition to other customary closing conditions, including receipt of all regulatory and stock exchange approvals. Mega and Rockgate have also agreed to reciprocal non-solicitation restrictions, including rights to match any superior proposals, and for the payment of a C$1 million reciprocal break fee under certain circumstances.
Certain members of management, directors and key shareholders of Mega and Rockgate, including Pinetree Capital Ltd. (in respect of Mega), have expressed their willingness to enter into support agreements with the companies to, among other things, vote their common shares of the companies in favour of the matters relating to the Merger.
Subject to the execution of the definitive agreement and satisfaction of all closing conditions, the Merger is expected to be completed in September 2013.
ADVISORS AND LEGAL COUNSEL
Dundee Capital Markets is acting as financial advisor and Blake, Cassels & Graydon LLP is acting as legal counsel to Rockgate and its Board of Directors.
Additional information about Mega Uranium Ltd. and Rockgate Capital Corp. is available by visiting Mega's website at
www.megauranium.com
or Rockgate's website at
www.rockgatecapital.com
or under their profiles on SEDAR at
www.sedar.com
.
National Instrument 43-101 - Standards for Disclosure for Mineral Projects
Stewart Taylor, B.Sc., Mega's President, is Mega's Qualified Person for the purposes of National Instrument 43-101 and has reviewed and approved the technical contents of this release under the heading "Australian Assets". Bryan Hyde, C.Eng., B.Sc., MIMMM, a Director of Rockgate, is Rockgate's Qualified Person for the purposes of National Instrument 43-101 and has reviewed and approved the technical contents of this release under the heading "Falea".
This news release may use the terms "measured", "indicated" and "inferred" as these terms are defined under Canada's National Instrument 43-101. U.S. investors are advised that, while such terms are recognized and required by Canadian regulations, they are not recognized by the United States Securities and Exchange Commission ("SEC") and may not be comparable to similar information for United States mining or exploration companies. As such, certain information contained on this news release concerning descriptions of mineralization and resources under Canadian standards is not comparable to similar information made public by United States companies subject to the reporting and disclosure requirements of the SEC. U.S. investors are cautioned not to assume that any part or all of the mineral deposits described in these categories will ever be converted into proven or probable reserves, as defined in the SEC's Industry Guide No. 7.
Forward-Looking Statements
CAUTIONARY NOTE REGARDING FORWARD-LOOKING STATEMENTS: This news release contains "forward-looking statements" within the meaning of the United States Private Securities Litigation Reform Act of 1995 and "forward-looking information" as such term is defined in applicable Canadian securities laws (together referred to herein as "forward-looking statements"). Except for statements of historical fact relating to Mega or Rockgate, information contained herein constitutes forward-looking statements. Forward-looking statements are characterized by words such as "plan," "expect", "budget", "target", "project", "intend," "believe", "anticipate", "estimate" and other similar words, or statements that certain events or conditions "may" or "will" occur. Forward-looking statements in this news release include, but are not limited to, statements relating to completion of the combination of Mega and Rockgate and the expected timing of completion, statements regarding the anticipated completion date of a pre-feasibility study regarding the Falea project, statements regarding the cash balance of the combined company at closing, statements regarding the expected benefits to Mega shareholders and Rockgate shareholders of the proposed transaction and statements regarding the sufficiency of the combined company's capital to advance the Falea project through its pre-feasibility study.
Forward-looking statements are based on the opinions, assumptions and estimates of management considered reasonable at the date the statements are made, and are inherently subject to a variety of risks and uncertainties and other known and unknown factors that could cause actual events or results to differ materially from those projected in the forward-looking statements. These factors include (i) that Mega and Rockgate will complete the proposed transaction described herein, (ii) political developments, whether generally or in respect of the mining industry specifically, in western Africa and Australia not consistent with Mega and Rockgate's current expectations, (iii) Mega's and Rockgate's expectations in connection with the projects discussed herein being met, (iv) the impact of general business and economic conditions, global liquidity and credit availability on the timing of cash flows and the values of assets and liabilities based on projected future conditions, fluctuating metal prices and currency exchange rates, (v) the value that the combined company will realize from its portfolio of advanced resource equity positions, (vi) changes in project parameters as plans continue to be refined,(vii) the continued employment of key Mega and Rockgate employees, as well as those risk factors discussed or referred to in Mega's and Rockgate's respective annual Management's Discussion and Analysis and Annual Information Form for their respective most recently completed year ends filed with the applicable securities regulatory authorities and available at
www.sedar.com
. Although Mega and Rockgate have attempted to identify important factors that could cause actual actions, events or results to differ materially from those described in forward-looking statements, there may be other factors that cause actions, events or results not to be anticipated, estimated or intended.
There can be no assurance that forward-looking statements will prove to be accurate, as actual results and future events could differ materially from those anticipated in such statements. Neither Mega nor Rockgate undertakes any obligation to update forward-looking statements if circumstances or management's estimates, assumptions or opinions should change, except as required by applicable law. The reader is cautioned not to place undue reliance on forward-looking statements. The forward-looking information contained herein is presented for the purpose of assisting investors in understanding Mega's and Rockgate's expected financial and operational performance and results as at and for the periods ended on the dates presented in their respective plans and objectives and may not be appropriate for other purposes.


Contacts:
Mega Uranium Ltd.
Richard Patricio
Executive Vice-President, Corporate Affairs
(416) 643-7630
www.megauranium.com

Rockgate Capital Corp.
Karl Kottmeier
President
(604) 678-8941
www.rockgatecapital.com