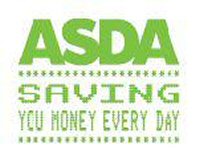 LEEDS, UNITED KINGDOM -- (Marketwired) -- 05/21/13 -- With the holiday season fast approaching, Asda Money has found that parents' lack of awareness could mean a huge holiday bill if an accident were to happen, as families are travelling without an EHIC (European Health Insurance Card) or travel insurance. Asda Money has visualised its findings for holidaymakers in a colourful infographic.

Knowledge of the European Health Insurance Card (EHIC) is sparse with a massive communication problem on what it is and who needs it amongst travellers. With half (48%) of parents expecting to jet off this summer with their kids, almost half (43%) again admit that none of their children have an EHIC, with 24% not realising that each child need's their own card. What's worse is that almost a quarter (22%) of parents don't have an EHIC either.

Families are also unaware what an EHIC card actually covers. A third (34%) of parents think that it covers all insurance needs when in Europe however it only provides medical care at the same cost as a national of that country meaning they could still be left with a huge bill. What's more, without travel insurance they won't have any cover in place to fly home early if needed. Research also reveals that over a third (37%) of people say they cannot afford travel insurance, making travelling abroad much more of a risk, particularly if they don't have an EHIC card.

When it comes to how much treatment could cost abroad, people are unaware how much they'd have to fork out. For example when it comes to treating a straightforward condition such as appendicitis, this would set people back over GBP 6000 in Europe and a huge GBP 21,000 in the States but people estimated it would cost under GBP 1000.

Cost of treatment without cover vs. what people think(i)


----------------------------------------------------------------------------Issue Europe USA What we think it costs----------------------------------------------------------------------------Appendicitis GBP 6823 GBP 21,400 Under GBP 1,000----------------------------------------------------------------------------Gastroenteritis GBP 2132 GBP 23,755 Under GBP 1,000----------------------------------------------------------------------------Broken leg GBP 5971 GBP 82,000 GBP 5,000----------------------------------------------------------------------------Broken wrist GBP 1706 GBP 12,620 GBP 5,000----------------------------------------------------------------------------Broken nose GBP 2132 GBP 21,383 Under GBP 1,000----------------------------------------------------------------------------
Kirsty Ward, head of Asda Money says: "In all the excitement of getting away, it is easy to overlook the more practical elements. While mums and dads don't want to think about their kids getting into an accident on holiday, they also need to be aware how much treatment potentially costs. Often treatment costs can just be the tip of the iceberg with flight and hotel costs on top of this. Many parents may feel they can't afford travel insurance but the alternative is much worse, they need to make sure they've got an EHIC for each member of the family plus the relevant travel insurance to make sure they can have a stress free holiday.
"Asda Travel Insurance provides affordable travel insurance cover, with a single trip to Europe starting from as little as GBP 20.80. Kids and Grandkids go free and it also covers babies from birth whereas most providers do not cover infants in their first 6 months. This offers a real helping hand to stretched families who can choose from three levels of cover that suits them and their budget."
You can apply for a free EHIC online via the NHS at
http://www.nhs.uk/NHSEngland/Healthcareabroad/EHIC/Pages/about-the-ehic.aspx
.
Notes to editors
1. All research undertaken for Asda Money by Pulse of the Nation among 1345 respondents- April 20132. All claims examples provided by ACE European Group Ltd in association with Asda Money and are based on indicative costs for private medical treatment in the USA and Spain. Asda Travel Insurance is sold and underwritten by ACE Ltd in association with Asda Money, a leading global insurer protecting over 7 million people in the UK.3. All pricing examples based on travellers being 18-36 at the time of purchase with no medical conditions. Based on a family Value European 2 day policy bought online. Price includes 20% online discount. Children are covered when they travel with their parents, grandparents or legal guardians only.
About Asda Travel Insurance
Asda Travel Insurance is sold and underwritten by ACE European Group Ltd, a leading global insurer protecting over 7 million people in the UK.
-- Unlimited medical expenses-- 20% online discount-- Single Trip or Annual Holiday Insurance-- A choice of 3 cover levels-- Worldwide or European Travel Insurance
Asda Travel Insurance has a Defaqto 5(i) rating. Asda Money is currently the only provider in the UK to be awarded this rating across all five strands of its general insurance products. Defaqto is an independent research body, specialising in rating and comparing financial products from the whole market to help you see if the product you are buying is suitable for your needs.
Website: asda.com/money
Asda Money
is a trading name of Asda Financial Services Limited. Asda Financial Services Ltd is an Introducer Appointed Representative of ACE European Group Ltd. This means that Asda Travel Insurance policies are sold, administered and underwritten by ACE European Group Ltd who is authorised by the Prudential Regulation Authority (PRA) and regulated by the Financial Conduct Authority (FCA), Reference Number 202803. Full details can be found online in the PRA/FCA website or by contacting the PRA on 020 7601 4878 or the FCA on 0800 111 6768.
About Asda Stores Ltd.
Founded in the 1960s in Yorkshire, Asda is one of Britain's leading retailers. It has more than 180,000 dedicated Asda colleagues serving customers from 568 stores, including 33 Supercentres, 314 Superstores, 32 Asda Living stores, 187 Supermarkets, 26 depots and seven recycling centres across the UK. Its main office is in Leeds, Yorkshire and its George clothing division is in Lutterworth, Leicestershire. More than 18 million people shop at Asda stores every week and 98 per cent of UK homes are served by
www.ASDA.com
. Asda joined Walmart, the world's number one retailer, in 1999.


Contacts:
Lansons Communications
Katie Hayward
0207 294 3631
asdamoney@lansons.com

Lansons Communications
Rebecca Annable
0207 5669731
asdamoney@lansons.com

Lansons Communications
Rozie Green
0207 566 9724
asdamoney@lansons.com