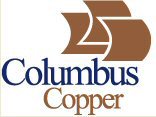 VANCOUVER, BRITISH COLUMBIA -- (Marketwire) -- 03/01/13 -- Columbus Copper Corporation ("Columbus Copper") (TSX VENTURE: CCU) (formerly Empire Mining) is pleased to report that the latest assay results from sampling at its 100% owned Kavaklitepe Project in western Turkey have yielded gold grades exceeding 20 gpt in outcrop and significantly expanded the previously identified anomalies in two soil grids.

Columbus Copper reported the discovery of gold mineralization at Kavaklitepe in a news release dated January 17, 2013. The discovery was made by following up a stream sediment anomaly and resulted in 5.2 gpt gold from a rock chip composite. Follow-up trenching averaged 2.67 gpt over 21 metres of exposure and 2.14 gpt at a point along the same direction which suggests some continuity over at least 36 metres while it remains open to the south. The mineralization at Kavaklitepe is with gold/silver/arsenic/antimony geochemical suit, indicative of a shear-related epithermal system.

Follow-up on a soil sample anomaly, peaking at 6.05 gpt gold, led to the discovery of a partly outcropping oxidized unit. The anomaly was expanded by hand digging and four rock chip samples were collected returning 28.2 gpt, 21.7 gpt, 6.7 gpt and 3.66 gpt gold respectively. The gold bearing unit outcrop measures 49 metres and is elongated in the northeast to southwest direction along an anomaly from the soil sampling with the same directional trend, partly coincident with a de-forestated area.

The rock chip sampling results are presented in the table below in more detail and complement the original reconnaissance rock sampling by Columbus Copper that was reported in the January 17th news release where five rock samples returned more than 2 gpt gold from the discovery outcrop 1.4 kilometres away to the southeast.


----------------------------------------------------------------------------Sample No Au (gpt) Ag (gpt) Sb (ppm) Sample Description----------------------------------------------------------------------------135786 21.7 6.0 206 Outcrop of oxidized schist----------------------------------------------------------------------------135787 28.2 3.5 118 Outcrop of oxidized schist----------------------------------------------------------------------------135788 3.66 1.5 543 Outcrop of oxidized schist----------------------------------------------------------------------------135789 6.7 4.0 662 Outcrop of oxidized schist----------------------------------------------------------------------------
The two previously reported soil sampling areas that returned open gold anomalies in all directions have now been expanded by an additional 345 soil samples collected in a 50 metre x 50 metre grid for a more than doubling of the sampled area. The results show significant expansion of the previously open gold anomalies, mostly elongated in a northeast to southwest direction and remaining open in these directions. On the southern soil grid the gold anomaly has been expanded to 1.8 kilometres, while on the northern grid it measures 850 metres, in both cases along the dominant northeast to southwest trend. To the southeast, the gold anomaly remains open over a length of more than 500 metres. The new sampling brings the total number of soil samples collected on the project to 556, of which 126 return gold grades in excess of 50 parts per billion ("ppb"), 83 greater than 100 ppb and 35 exceeding 250 ppb with 9 of them containing more than 1000 ppb (1 gpt). Eight of these higher grade samples have been collected on the follow-up soil sampling program.
Columbus Copper's Kavaklitepe Project is situated 120 kilometres south-southeast of Istanbul in western Turkey, immediately north of a fertile zone demonstrating copper, molybdenum and gold porphyry systems. Palaeozoic to Triassic sediments and schist and Mesozoic marble are the main geological units within the project area. A set of dominantly dextral strike-slip and cross sinistral faults have been interpreted to form extensional strain anomalies and pre-mineral shear zones and folds in the area. The dextral faults are also parallel to the Eskishehir Fault that is regionally important and is considered to penetrate deeply into the Earth's crust and probably controls the emplacement of the Gurculer and Muratdere porphyry systems.
To view maps of regional geology, project location, and the updated Gold, Silver and Antimony sampling results, see link below:
www.columbuscopper.com/i/nr/2013-03-01-maps.pdf
Columbus Copper plans to further expand the soil sampling grids in the directions of the open anomalies, open up trenches in the forest where the soil anomalies are defined and conduct orientation IP geophysics. A shallow drill hole campaign is also intended once the follow-up has been completed.
Quality Assurance/Quality Control
All sampling was carried out according to procedures described in the Bursa CPR and comprise 'B' horizon soils sent under chain of custody to ALS Chemex in Vancouver after preparation in ALS' preparation facilities in Izmir, Turkey. In addition to the 345 samples, 15 standard reference materials and 14 duplicates were included in the sample batch. All standard reference material samples reported within their respective certified ranges.
In addition, ALS Chemex performed internal check assaying on about 5% of the samples, and also included analyses of internal standards inserted into the sample string.
Columbus Copper's Qualified Person, David C. Cliff, BSc (Hons), MIMMM, C Eng., FGS, also Columbus Copper's President & CEO, has reviewed and approved the content of this news release.
ON BEHALF OF THE BOARD
David Cliff, President & CEO
This release contains forward-looking information and statements, as defined by law including without limitation Canadian securities laws and the "safe harbor" provisions of the US Private Securities Litigation Reform Act of 1995 ("forward-looking statements"), respecting Columbus Copper's exploration plans. Forward-looking statements involve risks, uncertainties and other factors that may cause actual results to be materially different from those expressed or implied by the forward-looking statements, including without limitation that plans may change as results are obtained; the ability to acquire necessary permits and other authorizations; environmental compliance; cost increases; availability of qualified workers; competition for mining properties; risks associated with exploration projects, mineral reserve and resource estimates (including the risk of assumption and methodology errors); dependence on third parties for services; non-performance by contractual counterparties; title risks; and general business and economic conditions. Forward-looking statements are based on a number of assumptions that may prove to be incorrect, including without limitation assumptions about: drilling plans based on present knowledge and expectations; general business and economic conditions; the timing and receipt of required approvals; availability of financing; power prices; ability to procure equipment and supplies; and ongoing relations with employees, partners and joint venturers. The foregoing list is not exhaustive. Although Columbus Copper has attempted to identify important factors that could cause actual actions, events or results to differ materially from those described in forward-looking statements, there may be other factors that cause actions, events or results not to be anticipated, estimated or intended. There can be no assurance that forward-looking statements will prove to be accurate, as actual results and future events could differ materially from those anticipated in such statements. Columbus Copper undertakes no obligation to update forward-looking statements if circumstances or management's estimates or opinions should change except as required by applicable securities laws. The reader is cautioned not to place undue reliance on forward-looking statements.
Neither the TSX Venture Exchange nor its Regulation Services Provider (as that term is defined in the policies of the TSX Venture Exchange) accepts responsibility for the adequacy or accuracy of this release.


Contacts:
Columbus Copper Corporation
Investor Relations
604-634-0970 or 1-888-818-1364
(604) 634-0971 (FAX)
info@columbusgroup.com
www.columbusgroup.com