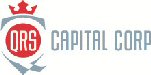 THUNDER BAY, ONTARIO -- (Marketwire) -- 02/19/13 -- QRS Capital Corp. (TSX VENTURE: QRS) ("QRS" or the "Company") is pleased to announce that it has entered into an option agreement (the "option agreement") to acquire 100% of a 3,560 hectare portion of the Aurum Copper Project, a 7,960 hectare copper, silver and gold mineralized property located in the Third Region, Southern Atacama at 1,200 m.a.s.l. on the Coastal Cordillera of Central Chile.

Highlights


-- Located 12 km from Teck Resources Ltd. 3.2 million tonnes contained copper in indicated resource Relincho copper-molybdenum deposit.-- Excellent mining friendly location, all-weather road access, close to power and ports, low altitude year-round exploration, and only 70 km from Enami's custom processing facility at Vallenar.-- Existing shallow high-grade copper deposit with historical resource estimates as high as 20 million tons grading 1% copper.-- Work planned to immediately upgrade historical estimates to a NI 43-101 compliant mineral resource, negotiate and fast track the deposit into medium-scale production.-- IP and magnetic geophysical ground survey combined with detail geological mapping and rock geochemistry has identified six (6) significant mineralized targets. Two (2) drill-ready targets are available to immediately commence a systematic exploration program.-- The presence of copper rich sulphides at depth are probably related to a younger porphyritic intrusive mineralized body.
QRS's President Diego Benalcazar, stated, "We are very excited with the addition of a near-term copper production project into the QRS project portfolio. In parallel to the possibility of fast-tracking early copper production, the Aurum Copper Project can be explored for large tonnage porphyry type copper deposits along an identified copper belt system extending in excess of 15 km."
Project Description
The Aurum Copper (Aurum) project consists of 17 individual concessions located in Chile's Atacama Region (Region III), Huasco Province and Commune of Alto del Carmen. Totaling 3,560 ha, the property covers a 20 km2 northeast elongate copper, silver and gold bearing zone hosted in skarned volcanics, sediments and dacitic porphyry bodies. The project is located within the regionally extensive north trending San Felix fault system that hosts numerous copper and gold bearing systems and is located 12km from Teck Resources Ltd.'s El Relincho copper-molybdenum deposit that has 3.2 millon tonnes contained copper in indicated resource.. There has been extensive historical small scale high-grade copper mining throughout the property, and modern exploration, over the past 50 years, including geological mapping, soils geochemistry, surface trenching and an Induced Polarization (IP) survey that delineated an open-ended northeast anomaly approx. 150-400m wide and 2.2 km long. A number of historical mineral resource estimates have been calculated with estimates as high as 20 Mt @ 1% copper oxide at surface around one of the main anomalies.
Historical Work
The area is known to have been worked for silver and gold as far back as the late 1800s with copper being high-graded in the 1930s through to the late 1960s. It is estimated that approximately 5,000 tonnes of high-grade oxide ore may have been extracted from extensive mine workings located in the center of the Carmen/Tabaco Mine vein system to a depth of 90m, some of which was reported to have run over 25% copper, up to 12,500 g/t silver and from 1.5 to 30 g/t gold.
From 1962 to 2006, significant exploration work was carried out on a small part of the property that included geological mapping, chip and trench sampling, soils geochemistry, shallow percussion drilling, geophysics and follow-up reverse circulation and diamond drilling.
In 1962-1964, Minera Metalmine (Metalmine) completed 56 percussion drill holes totaling 1,680m to an average depth of 30m on the Aurum property and confirmed the presence of a shallow copper oxide deposit over an area of approximately 170,000m2.
In 1992-1993, a small geochemical soils sampling program was carried out adjacent to the deposit by Blue Ridge Resources.
In 2002, International PBX Ventures Ltd (IPBX) completed geological mapping, soils geochemistry (785 samples), surface trenching and a 30 line km Induced Polarization (IP) geophysical survey. The IP survey delineated an open-ended northeast elongate anomaly some 150-400m wide and 2.2 km long flanking and extending a further 700m northeast and 800m southwest of the Metalmine drilling.
From 2003 to 2006, IPBX executed two drill programs (primarily diamond drilling) totaling 92 holes (8,340m) to investigate the source of the IP anomaly and to provide the basis for a preliminary resource estimate of the copper oxide zone. Holes drilled to test the IP anomaly intersected significant widths of copper sulphides including 25m @ 1.61% Cu and 144m @ 0.43% Cu and confirmed the source of the anomaly.
Historical Resource
In 1964, Metalmine estimated a resource of 18 Mt @ 1% soluble copper to a vertical depth of 30m, covering some 750m of the 2,200m of strike of the main copper bearing skarn zone, which is one of three such zones on the property. In 1993 Blue Ridge Resources estimated, within the same area and to a depth of 25m, a similar resource.
In 2006, International PBX Ventures Ltd. contracted SRK Consulting to estimate a copper resource based on 74 out of the 92 holes (6,637m) drilled and reported a current indicated mineral resource of 1.827 Mt @ 0.59% Cu oxides with a secondary enriched zone 1.743 Mt @ 0.70% Cu, and inferred resources of 0.836 Mt @ 0.59% Cu oxides with a secondary enriched zone of 1.193 Mt @ 0.49% Cu as stated in the unpublished January 25, 2007 technical report.
The data used to estimate the above historical resources no longer exists either whole or in part. Hence at this time such estimates cannot be verified by a qualified person as current NI 43-101 compliant mineral resources and the Company is not treating them as such. Re-logging, check assaying of the mineralized intervals and rock density studies on the IPBX drill core, which is still stored on site, will need to be undertaken by a qualified person, as a minimum to verify and validate the 2007 historical resource.
Location and Access to Infrastructure
The Aurum property is located approximately 85 km east-southeast of Vallenar and is reached from Vallenar by paved (27 km) and gravel roads constructed and maintained by Teck to service its El Relincho Project. Industrial use water is available in the Corral de Pirca creek within the property limits and water rights to several claims in the creek valley are included with the mining title. The site is located 12 km from Alto del Carmen and the main Chilean northern electrical grid. The favorable climate provides year-round working conditions and there is cell phone coverage in the area for communications.
QRS Due Diligence Work
Before signing the Option agreement, QRS completed thorough technical and legal due diligence. All mining rights are valid and there are no legal issues outstanding nor any disputes or community problems.
QRS's technical due diligence program (See Figure 1) included the following:
-- Regional geological and structural mapping-- World-view and Aster Image interpretation of alteration-- 45 line kilometer IP pole-dipole and magnetometry geophysics survey-- Extensive outcrop sampling program - 38 out of 60 rock samples from old workings and surface outcropping structures returned grades greater than 0.4% Cu-- Completion of an internal geological model
Land Tenure
Approximately 55% of the Aurum Copper land package has been staked by QRS and is 100% controlled by QRS. The remaining 45% of the land package is held under an option agreement (see November 1, 2012 news release for details) whereby QRS will earn 100% control after 51 months subject to a number of conditions including:
-- Cash payments of US$2.8 million during the first three years-- Additional cash payments of US$ 4.9 million in the latter stages of the agreement-- A resource payment of US$0.02/lb of recoverable copper contained in resources up to 80,000,000 tons and US$0.01/lb for any copper contained in resources in excess of 80,000,000 tons as demonstrated by a Bankable Feasibility Study.-- The Company is also committed to an Exploration Work program totaling US$12 million over a four-year period.
Qualified Person
Mr. Terence Walker, M.Sc., P.Geo., and Mr. Hernan Guasumba, P.Eng., both qualified persons within the meaning of National Instrument 43-101 has reviewed and approved the contents of this news release. Mr. Walker is an independent consultant to the Company.
About QRS Capital Corp.
QRS is a mineral exploration company actively seeking exploration stage copper and gold targets in South America, particularly in Chile, Colombia, Brazil and Ecuador.
ON BEHALF OF THE BOARD OF DIRECTORS
Diego Benalcazar, President and Director
CAUTIONARY STATEMENT REGARDING FORWARD-LOOKING INFORMATION:
This news release includes certain information that may constitute "forward-looking information" under applicable Canadian securities legislation. Forward-looking information includes, but is not limited to, statements about future acquisitions and objectives, exploration results relating to the Aurum-Copper property, expected time of completion of the definitive option agreement, exploration plans for the Aurum-Copper property and the completion of the acquisition of the Aurum-Copper property by QRS. Forward-looking information is necessarily based upon a number of estimates and assumptions that, while considered reasonable, are subject to known and unknown risks, uncertainties, and other factors which may cause the actual results and future events to differ materially from those expressed or implied by such forward-looking information, including the risks identified in the Company's disclosure documents. There can be no assurance that such information will prove to be accurate, as actual results and future events could differ materially from those anticipated in such information. Accordingly, readers should not place undue reliance on forward-looking information. All forward-looking information contained in this news release is given as of the date hereof and is based upon the opinions and estimates of management and information available to management as at the date hereof. The Company disclaims any intention or obligation to update or revise any forward-looking information, whether as a result of new information, future events or otherwise, except as required by law.
To view figure 1, "QRS due diligence - technical compilation", please visit the following link:
http://media3.marketwire.com/docs/QRSfigure1.pdf
.
Neither TSX Venture Exchange nor its Regulation Service Provider (as that term is defined in the policies of the TSX Venture Exchange) accepts responsibility for the adequacy or accuracy of this release.


Contacts:
Apex Capital Inc.
Brett Allan
416-907-4148
ballan@apexcap.ca