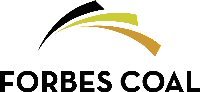 TORONTO, ONTARIO -- (Marketwire) -- 02/15/13 -- Forbes & Manhattan Coal Corp. ("Forbes Coal") (TSX: FMC)(JSE: FMC) advises that it has notified Riversdale Mining Limited ("RML") of the cancellation of the agreement between Forbes Coal and RML ("the agreement") for the acquisition by Forbes Coal of 100% of the shares and shareholder claims of Riversdale Holdings (Proprietary) Limited, which is the 74% shareholder of Zululand Anthracite Colliery ("ZAC").

Subsequent to the parties entering into the agreement in September 2012, and pending fulfillment of the conditions precedent contained in the agreement, the performance of ZAC deteriorated to a material extent. This, in the opinion of Forbes Coal, constituted a material breach of certain of the provisions of the agreement by RML, entitling Forbes Coal to cancel the agreement, which cancellation took place by written notice from Forbes Coal to RML on February 1, 2013.

On February 10, 2013, RML advised Forbes Coal that -


-- RML denied being in breach of the agreement, which would entitle Forbes Coal to cancel the agreement;-- RML did not accept cancellation of the agreement by Forbes Coal;-- Forbes Coal's actions, in RML's opinion, constituted a repudiation of the agreement by Forbes Coal;-- RML accepts the repudiation of the agreement by Forbes Coal; and-- the agreement is being cancelled at RML's instance.
On February 15, 2013, Forbes Coal advised RML that -
-- Forbes Coal denied having repudiated the agreement; and-- Forbes Coal denied that it would be liable to RML for any damages suffered as a result of the cancellation of the agreement.
The parties have attempted to reach agreement on a mutually beneficial way forward in respect of the acquisition, but such discussions have to date been unsuccessful.
Stephan Theron, President and CEO of Forbes Coal commented on the cancellation: "We are disappointed that the situation has necessitated this decision, but believe that cancelling the agreement is in the best interests of all our shareholders and other stakeholders in Forbes Coal."
About Forbes Coal
Forbes Coal is a growing coal producer in southern Africa. It holds a majority interest in two operating mines through its 100% interest in Forbes Coal (Pty) Ltd., a South African company ("Forbes Coal Dundee") which has a 70% interest in Zinoju Coal (Pty) Ltd. ("Zinoju"). Zinoju holds a 100% interest in the Magdalena bituminous mine and the Aviemore anthracite mine in South Africa (collectively, "the Forbes Coal Dundee Properties"). The mines have a substantial resource base and each mine has a projected life span in excess of 20 years. Forbes Coal is in the process of increasing production at both mines using existing infrastructure and capacity. The company has in-place transportation infrastructure allowing its coal to reach both export corridors and the growing domestic coal market. Forbes Coal has a strong balance sheet and an experienced coal-focused management team.
Please refer to the company's NI 43-101 compliant technical report on the Forbes Coal Dundee Properties dated March 1, 2011 entitled "Technical Report on Slater Coal and Subsidiaries, KwaZulu-Natal Province, South Africa", available on the SEDAR profile of the Company at
www.sedar.com
. Additional information is available at
www.forbescoal.com
.
Cautionary Notes:
Johan Odendaal, B.Sc.(Geol.), B.Sc.(Hons)(Min. Econ.), M.Sc. (Min. Eng.), a director of Minxcon and an independent Qualified Person, as defined in National Instrument 43-101 has reviewed and approved the scientific and technical information contained in this release.
The ability of Forbes Coal to increase production amounts has not been the subject of a feasibility study and there is no certainty that the proposed expansion will be economically feasible.
This press release contains "forward-looking information" within the meaning of applicable Canadian securities legislation. Forward-looking information includes, but is not limited to, statements with respect to the cancellation of the agreement with RML, the anticipated production results with respect to the Forbes Coal Dundee Properties, future financial or operating performance of Forbes Coal and its projects, statements regarding the anticipated improvements in logistical support and anticipated improvements in sales, statements made with respect to prospects for the business of Forbes Coal, requirements for additional capital, government regulation of the mineral exploration industry, environmental risks, acquisition of mining licences, title disputes or claims, limitations of insurance coverage and the timing and possible outcome of pending litigation and regulatory matters. Generally, forward-looking information can be identified by the use of forward-looking terminology such as "plans", "expects" or "does not expect", "is expected", "budget", "scheduled", "estimates", "forecasts", "intends", "anticipates" or "does not anticipate", or "believes", or variations of such words and phrases or state that certain actions, events or results "may", "could", "would", "might" or "will be taken", "occur" or "be achieved".
Forward-looking information is subject to known and unknown risks, uncertainties and other factors that may cause the actual results, level of activity, performance or achievements of Forbes Coal to be materially different from those expressed or implied by such forward-looking information, including but not limited to: general business, economic, competitive, foreign operations, political and social uncertainties; a history of operating losses; delay or failure to receive board or regulatory approvals; timing and availability of external financing on acceptable terms; not realizing on the potential benefits of the proposed transaction; conclusions of economic evaluations; changes in project parameters as plans continue to be refined; future prices of mineral products; failure of plant, equipment or processes to operate as anticipated; accidents, labour disputes and other risks of the mining industry; and, delays in obtaining governmental approvals or required financing or in the completion of activities. Although Forbes Coal has attempted to identify important factors that could cause actual results to differ materially from those contained in forward-looking information, there may be other factors that cause results not to be as anticipated, estimated or intended. There can be no assurance that such information will prove to be accurate, as actual results and future events could differ materially from those anticipated in such statements. Accordingly, readers should not place undue reliance on forward-looking information. The Company does not undertake to update any forward-looking information, except in accordance with applicable securities laws.


Contacts:
Forbes & Manhattan Coal Corp.
Stephan Theron
President and Chief Executive Officer
+1 (416) 861-5912
stheron@forbescoal.com

Forbes & Manhattan Coal Corp.
Samantha Thomson
Investor Relations Manager
+1 (416) 309-2957
sthomson@forbescoal.com
www.forbescoal.com