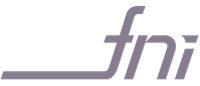 TORONTO, ONTARIO -- (Marketwire) -- 02/07/13 -- First Nickel Inc. ("FNI", or the "Company") (TSX: FNI) today provides its 2012 preliminary production results and outlook with respect to 2013 production and costs.

2012 Highlights


-- Shipped approximately 205,000 tonnes of Lockerby ore to Xstrata in 2012-- Produced approximately 5.8 million pounds of payable nickel and 4.6 million pounds of payable copper-- Achieved commercial production on July 1, 2012-- Unrestricted cash balance of $4.8 million as at December 31, 2012
Mr. Thomas Boehlert, President and CEO of FNI said "We made progress at our Lockerby Operation on the path towards full production during 2012. Challenges presented themselves in the fourth quarter of 2012, resulting in a reduced production rate, which delayed full production to the first quarter of 2013 and impacted the Company's working capital and liquidity positions. As previously announced, the Company arranged a $5.0 million shareholder loan that was completed on January 15, 2013 and is continuing to review potential sources of additional financing required to complete FNI's Lockerby Depth development program."
2012 Update
During 2012, the Company shipped approximately 205,000 tonnes of Lockerby ore to Xstrata and achieved commercial production on July 1, 2012. The Company made steady progress on the Lockerby Depth Project by increasing production through the first three quarters of 2012 but realized a shortfall in planned production in the fourth quarter. Fourth quarter production was primarily impacted by slower than planned development preparation and unplanned rehabilitation work on the main ramp. As a result, Lockerby produced approximately 5.8 million pounds of payable nickel, approximately 90% of 2012 guidance, and 4.6 million pounds of payable copper which achieved the lower end of the 2012 guidance.
The actual development rate at the Lockerby Mine for 2012 was 6.2 metres per day versus an originally planned 10.5 metres per day. The expected average development rate was adjusted to 8.8 metres per day in the fourth quarter to be more reflective of anticipated development performance at the Lockerby Mine.
2013 Summary Outlook
-- Full production by the end of Q1 - 2013-- Production of between 9.0 to 10.0 million pounds of payable nickel-- Total cash production costs estimated to be between $61.0 and $67.0 million(1)-- Total annual cash production costs of between $6.10 and $6.40 per lb(1) of nickel
Production and Cost Outlook
-------------------------------------------------------------------------------------------------------------------------------------------------------- 2013----------------------------------------------------------------------------Payable Nickel lbs 9.0 - 10.0 MPayable Copper lbs 6.1 - 6.7 MTotal Cash Production Costs(1) $61.0 - $67.0 M--------------------------------------------------------------------------------------------------------------------------------------------------------Assumptions: Cu per lb - $3.50, CAD/USD $1.00
FNI anticipates being in full production by the end of the first quarter of 2013, while continuing to maintain a safe and environmentally compliant operation. FNI expects to be at or near the full production rate of 10 million pounds of nickel per annum after the first quarter of 2013and continues to review operations to identify optimization opportunities to reduce costs and increase productivity.
Lockerby development activities during 2012 resulted in the advancement of the ramp to below the 66 Level, short of the planned location beyond the 68 Level. Slower than planned development progress has resulted in the need for higher than originally planned capital expenditures for development in 2013. The combination of higher than planned capital expenditures, the current metal price environment and the Company's shortfall in revenue in the fourth quarter of 2012 are expected to impact the Company's liquidity in 2013. As a result, the Company plans to source approximately $15 million of additional capital to complete the proposed development project as planned and is considering a number of potential financing alternatives. The 2013 plan assumes that development will continue to the 68 level by the third quarter. Trade-off studies are being completed on development and mining plans to determine the optimal mining sequence beyond the 68 level to maximise the return on capital.
Capital Expenditures
Capital expenditures for 2013 are anticipated to be approximately $16.4 million, of which, $11.2 million relates to development programs.
General and Administrative
General and administrative expenses for 2013 are estimated to be approximately $4.3 million (not including stock-based compensation). Financing costs and exploration costs are estimated to be approximately $1.1 million and $2.7 million, respectively.
About FNI
FNI is a Canadian mining and exploration company. The Company's mission is to be the most dynamic North American emerging base metal mining company in which to work and invest and to be respected in the communities in which we operate. FNI is in the process of ramping up production at its Lockerby nickel / copper mine in the Sudbury Basin in northern Ontario. Once the Lockerby Mine reaches full production, it is expected to produce at a rate of approximately 10 million pounds of nickel and approximately 7.0 million pounds of copper annually, providing a strong base of cash flow from which to grow the Company. In addition to the Lockerby nickel mine, the Company owns exploration properties in the Sudbury Basin, the Timmins region of northern Ontario, and the Belmont region of Eastern Ontario. FNI's shares are traded on the TSX under the symbol FNI.
Some of the statements contained in this news release are forward-looking statements regarding FNI's business, operations and financial performance and condition of FNI, as well as its future plans, intentions, objectives or goals. Forward-looking statements include, but are not limited to, future production at the Lockerby Mine, anticipated production rates at the Lockerby Mine, future production costs, capital expenditures, exploration and development activities and expenditures, general and administrative expenses and the ability to obtain financing. Generally, forward-looking statements can be identified by the use of words such as "expects", "will", "enable", "anticipates", "estimated" or words of similar effect. Since forward-looking statements are not statements of historical fact and address future events, conditions and expectations, forward-looking statements inherently involve unknown risks, uncertainties, assumptions and other factors well beyond the Company's ability to control or predict. Actual results and developments may differ materially from those contemplated by such forward-looking statements depending on, among others, such key factors as fluctuating metal prices, discrepancies between actual and estimated production, mineral reserves and metallurgical recoveries, mining operational and development risks, maintaining operating and exploration teams, and other factors described in the Company's most recently filed Annual Information Form under the heading "Risk Factors" which has been filed electronically by means of the System for Electronic Document Analysis and Retrieval ("SEDAR") located at
www.sedar.com
. The forward-looking statements contained in this press release are based on numerous assumptions regarding present and future business strategies and the environment in which FNI will operate in the future, including the prices of nickel and copper, anticipated costs, ability to complete development activities in accordance with the Company's plans, currency rates, the ability to obtain financing on terms satisfactory to the Company, and the ability to achieve goals. The forward-looking statements included in this document represent FNI's views as of the date of this document and subsequent events and developments may cause FNI's views to change. These forward-looking statements should not be relied upon as representing FNI's views as of any date subsequent to the date of this document. Although FNI has attempted to identify important factors that could cause actual actions, events or results to differ materially from those described in forward-looking statements, there may be other factors that cause actions, events or results not to be as anticipated, estimated or intended. Accordingly, readers should not place undue reliance on any forward-looking statements. FNI does not undertake to update any forward-looking statements that are included in this document, except in accordance with applicable securities laws.
(1) Non-GAAP Financial Measures The cash cost per pound of nickel produced, and total production costs are non-GAAP financial measures that do not have a standardized meaning under Canadian Generally Accepted Accounting Principles ("GAAP"), and as a result may not be comparable to similar measures presented by other companies. Management uses these statistics to monitor operating costs and profitability, and believes that certain investors use this information to evaluate the Company's performance and ability to generate cash flow in addition to conventional GAAP measures. Accordingly, it is intended to provide additional information and should not be considered in isolation or as a substitute for measures of performance prepared in accordance with GAAP. Total cash production costs include mining costs, milling, mine site general and administration costs, environmental costs, transportation, and refining of concentrate, less by-product credits from sales of copper, cobalt and PGE's. The cash production cost per pound of nickel produced is the total production costs divided by pounds of nickel produced.


Contacts:
First Nickel Inc.
Paul Davis
Vice President of Exploration
(416) 362-7050
(416) 362-9050 (FAX)
info@firstnickel.com