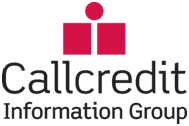 LEEDS, UNITED KINGDOM -- (Marketwire) -- 02/05/13 -- Free for life credit service, Noddle, is urging parents to ensure their children are safe online as independently commissioned online research carried out by YouGov highlights startling results in the run up to Safer Internet Day (5 February 2013).

Key findings:


-- Just over one in five parents (with a child under 18) who have bought their child an internet-enabled device, have made sure that it has adequate online protection in place to block harmful content.-- Only 22 per cent (just over 1 in 5) said they have switched on functionality that restricts access to content requiring age verification (e.g. blocking gambling websites).-- 40 per cent of all parents surveyed, who purchased an internet-enabled device for their child didn't ask the supplier/retailer which internet safety filters the device had-- When parents were asked what information their child is sharing online only, -- 14 per cent knew if they shared their age -- Two per cent knew that they shared their address -- Six per cent knew that they shared their mobile phone/landline number -- 20 per cent knew that they shared their interests -- Five per cent knew that they shared their personal email address.
As technology and the internet evolves, so does the content available online and the way fraudsters and undesirable people use this to find their next target. In this day and age it's important that parents are doing all they can to help protect their children both from harmful content and from sharing information whilst using the latest internet enabled devices.
Tom Ilube, founder of Noddle, commented: "These figures are surprising to say the least as there are so many potential threats to children online. It's important for parents to enquire when purchasing an internet enabled device what safety filters can be enabled. For those who already have a device with access to the internet my advice would be to enable all safety filters in order to safeguard both their children and their own personal data."
Below are Noddle's tips for safer internet use that everyone can follow.
1. To keep your child safe online get yourself savvy on the internet and online terminology, and most importantly, know how your child is using it - understand what your child does online and know which websites they visit.2. Put the computer where the whole family can see it, not out of sight in a bedroom.3. Use filtering software to block inappropriate sites.4. Always set your privacy and security settings on websites so only friends and family can see your pages. Speak to other parents (friends of your child) about any of their privacy setting which could affect you.5. Use a nickname on micro-blogging websites such as Twitter.6. Let your child know not to use your maiden name as a password - choose something more difficult and ideally include capital letters, numbers and non alphanumeric characters e.g. #. %. And remind them to change their password regularly.7. Advise your child to watch what they say online - before posting anything get them to think carefully about what they want to say and how it could come across to others.8. Let your child know not to post any personal information online - like their address, email address or mobile number.9. Be careful about which photos and videos they share on social media sites - avoid photos of your home, school or places they're associated with. Remember, once they've put a picture online most people can see it and may be able to download it, it's not just theirs anymore.10. Remind your child that not everyone online is who they say they are and they shouldn't meet up with people they've met online.
Ofcom's latest study shows that 43 per cent of children aged five to 15 have a social networking profile, rising to 80 per cent of 12 to 15-year-olds, and on average older children have 286 social media 'friends'.(i)
Tom continued: "Children are innocently sharing information online through social networking sites that could potentially open them up to harm. As our results have shown a surprisingly high percentage of parents are unaware of what information their child is sharing, which could potentially fall into the wrong hands, i.e. would be fraudsters or undesirable people.
"By just providing simple details such as your age, interests and contact details could be enough for a fraudster to steal an identity or even for a stranger to befriend an innocent child. It's vital for parents to make their children aware of the importance of keeping some information private no matter how innocent it may seem."
In support of Safer Internet Day the free for life credit report service
Noddle
, provided by
Callcredit Information Group
, will be tweeting tips on staying safe throughout the week of 5 February 2013.
For more information on Safer Internet Day visit:
http://www.saferinternetday.org/web/guest/sid-2013
.
Notes to editors
(i)
According to Ofcom's latest annual report on children's media habits. (23 October 2012)
All figures, unless otherwise stated, are from YouGov Plc. Total sample size was 2227 adults. Fieldwork was undertaken between 23rd - 25th January 2013. The survey was carried out online. The figures have been weighted and are representative of all UK adults (aged 18+).
About Noddle
Noddle
is a free service from credit reference agency Callcredit which offers people access to their monthly credit reports for free for life. There are no restrictions on the number of times a customer can view their credit report. "Go use your credit rating".
www.noddle.co.uk
.
About Callcredit Information Group -
www.callcredit.co.uk
Callcredit Information Group's leading approach to deploying consumer information brings together experts across the fields of credit referencing, marketing services, interactive solutions and consultative analytics to provide clients with a range of innovative and effective products to discover new customers and to engage with current customers to optimise and increase profitability.
Products include award-winning fraud verification tools and database solutions to positively
verify consumers
, global operations to help expand businesses into new markets, digital solutions to improve the overall journey consumers make during interaction with a brand, customer handling to ensure consumer satisfaction at all levels and consumer
marketing data
and segmentation to improve understanding and targeting of customers and
prospects
.
Callcredit also offers products for their clients to assess a customer's credit risk and affordability and their experts in collections and recoveries provide tailored debt recovery and tracing tools. Their market analysis and network planning function helps organisations develop profitable retail networks, and their tools in multi bureau, analytics and metrics work to provide fully assessed bureau data.


Contacts:
Callcredit Information Group
Duncan Bowker
PR Manager
0113 388 4300 or Mobile: 07557 263 660
duncan.bowker@callcreditgroup.com

Callcredit Information Group
Lucy Smith
Press Officer
0113 388 4300 or Mobile: 0786 739 5104
lucy.smith@callcreditgroup.com

Callcredit Information Group
Amy Bhavra
Press Officer
0113 826 6845 or Mobile: 0755 716 2990
amy.bhavra@callcreditgroup.com
www.callcredit.co.uk