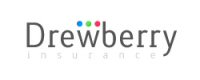 LONDON, ENGLAND -- (Marketwire) -- 12/19/12 -- Drewberry Insurance launches a campaign to help raise consumer awareness of Income Protection Insurance (IP), which is one of the most underutilised protection policies available and is often confused with Payment Protection (PPI).

Income Protection Insurance pays out a monthly income to replace lost earnings if the policyholder is unable to work due to illness or injury. These polices typically do not limit the length of time they can payout for, often covering earnings right up until retirement age.

Tom Conner, Head of Protection at Drewberry Insurance, says, "It is difficult to understand why people often overlook income protection. It is possible they confuse income protection with payment protection, which has had a lot of negative press recently regarding bank miss-selling.

"It's also likely there's a touch of the 'it won't happen to me' syndrome, where people really aren't familiar with the true risk that is backed up by the statistics."

Do You Really Know The Risk Of Incapacity?

On average over the last 10 years, 2.6 million people have been off work for over 6 months and claiming benefit, that is 1 in 10 of the workforce.(1)

In terms of illness longevity, Liverpool Victoria (LV) state that their average claim length for income protection is 7 years, which clearly highlights how insufficient short-term products are at fully covering even average severity illnesses or injuries (short-term plans typically payout for a maximum period of 12 or 24 months).(2)

Possible State Support Misconception

Mr Conner goes on to say, "With many forms of healthcare being free at the point of use, such as the NHS, it is also possible that people believe that the State will fully provide for them should they become too ill to work, but this simply isn't the case."

With the government Employment Support Allowance (ESA) of only GBP 99.15 per week, someone with a salary of GBP 30,000 would suffer a 77% fall in income, which would naturally make it extremely hard for most people to meet their monthly financial obligations.

To compound this, in 2011 only 45% of those who went through the government's Functional Assessment Test to claim ESA were accepted for the benefit.(3) This compares to the payout rate in 2011 for one income protection insurer, British Friendly, of 98% of all claims made.

The Most Underutilised Protection Policy?

In the UK there are 100,000 working age deaths each year, compared to 350,000 new incapacity claimants.(4) This means that the risk of incapacity is over 3 times more likely than death during working life.

Despite this fact, 52% of the UK population claim ownership of life insurance whereas only 7% claim ownership of income protection(5), hence the need to raise awareness of income protection insurance.

These statistics are the likely reason why Which? Money asserts that, "The one protection policy every working adult in the UK should consider is the very one most of us don't have - Income Protection."(6)

Often Confused With Payment Protection Insurance (PPI)

In a recent survey by Cirencester Friendly, it was found that over 75% of financial advisers believed that their clients confuse income protection with payment protection.(7) In this same survey, 63% of financial advisers believed that their clients weren't even clear on what income protection actually covers.

Although Payment Protection is often used to cover a mortgage or other loan it can just cover income generally. Payment Protection is considered to be an inferior product to income protection for the following reasons:


-- Many plans use a 'suited occupation' definition of incapacity;-- Policies can only payout for up to 12 or 24 months;-- The premiums charged can be reviewed by the insurer;-- Insurers do not typically publish their payout rates;-- Specialist evidence is often required for back and mental health claims.
The last point in the list above is of particular concern given that mental health conditions, such as anxiety, stress and depression, as well as muscular and joint disorders are two of the most common causes of long-term work absence.(8) It is estimated that 2.6 million people consult their GP with back pain every year in the UK.(9)
Not Offered By Comparison Websites
It is common to see many forms of insurance promoted through television advertising and many of these ads are produced by comparison websites. Unfortunately, most of these websites do not even offer income protection.
Of the top four comparison websites only one offers an option for true Income Protection, yet all of these sites call the payment protection products they offer 'Income Protection' (based on Money Supermarket; Go Compare; Compare The Market; and Confused.com).(10)
This common practice of calling payment protection products by the name of 'income protection' is extremely confusing for consumers and should be addressed promptly. It is in the consumers' interest, as well as in the interest of comparison websites, to promote and sell income protection, even if it is in addition to payment protection, thus providing a choice.
As income protection can be more complicated than other insurance products, Drewberry Insurance has built an
online quotation system for income protection
with an emphasis on consumer education, rather than just on getting a price. In order to increase the scope of income protection distribution, both Drewberry's existing partners and other relevant third parties will be able utilise this technology for their own benefit to help ensure more consumers have access to traditional income protection.
Notes
1. DWP Statistics, Unum Analysis (2012) 2. Liverpool Victoria Claims Data (2011) 3. DWP Statistics (2011), Drewberry Analysis (2012) 4. ONS (2008), Unum Analysis (2012) 5. Unum, How To Introduce GIP (2012) 6. Which? Money, Income Protection Guide (2012) 7. Cirencester Friendly Survey Data (2012) 8. CBI Absence And Workplace Health Survey (2011) 9. Arthritis Research Campaign (2002) 10. Drewberry Analysis (2012)
About Drewberry Insurance
Drewberry Insurance is a trading name of Drewberry Ltd, which operates as a whole of market insurance intermediary in the health and protection insurance markets. Drewberry Insurance offer insurance broking services for a range of individual and group policies, through the following specialised websites:
www.drewberrygroupinsurance.co.uk
- Informational resource for implementing group health and protection schemes as part of an employee benefits offering.
www.drewberrymortgageinsurance.co.uk
- Informational resource for arranging mortgage protection insurance, such as mortgage life insurance and payment protection.
www.drewberryhealthinsurance.co.uk
- Informational resource for arranging both personal and family private medical insurance (PMI) plans.
Drewberry Ltd is an appointed representative of Chase Templeton Ltd which is authorised and regulated by the Financial Services Authority, register number 311612. Registered address: Vantage House, 1 Weir Road, London, SW19 8UX.


Contacts:
Drewberry Insurance
Andrew Jenkinson
020 8432 7334

Drewberry Insurance
Vantage House
1 Weir Road
London, SW19 8UX
enquiries@drewberryltd.com
www.drewberryinsurance.co.uk