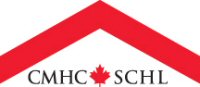 OTTAWA, ONTARIO -- (Marketwire) -- 12/18/12 -- As a result of prudent mortgage lending practices, the number of mortgages in arrears in Canada were trending down in 2011 and the first half of 2012, according to the Canadian Housing Observer, released today by Canada Mortgage and Housing Corporation (CMHC).

"The Canadian Housing Observer is an indispensable source of information about housing's role in the economy, and better information helps contribute to the stability and efficiency of Canada's housing system," said Karen Kinsley, President of CMHC. "This marks the 10-year anniversary of this publication, relied on by many in the private, non-profit and government sectors for its analysis and insight into the dynamics of Canadian housing," added Kinsley.

The 2012 Observer examines important housing highlights including:


-- The rate of Canadian residential mortgages that were three months or more in arrears declined from 0.41% in 2011 to 0.36% in the first half of 2012;-- The net worth of Canadian households increased in 2011, with inflation- adjusted per capita net worth about $7,000 higher than prior to the recession;-- Moncton has the highest rate of household growth of major urban centres (also known as Census Metropolitan Areas or CMAs), from 2006 to 2011, followed by Kelowna, St. John's, Calgary and Edmonton; more detail is available in the attached chart outlining the growth in the number of households in selected municipalities;-- With the number of households headed by seniors expected to rise through 2036, flexible housing can help meet their needs for comfort, security, independence, well-being and aging-in-place;-- Renovation spending in Canada grew 3 % in 2011 to $43.8 billion;-- The inventories of completed and unoccupied housing units per 10,000 population are near the historical average, suggesting overall inventories are in line with population growth;-- The recently introduced Canadian Covered Bond Legal Framework will support financial stability by facilitating diversified funding for lenders and strengthening the robustness of the Canadian covered bonds market;-- The average resale price of a home in Canada in 2011 was $363,116, with Vancouver having the highest average resale price at $779,730, while Trois-Rivieres had the lowest average resale price at $156,919;-- Housing starts in Canada rose 2.1 % in 2011 and were above the long-term average at 194,000 units;
Available both in print and online, the Observer gives readers access to a broad range of statistical information on housing conditions. Online users can access a broad range of statistical information on housing conditions from national, regional and local perspectives.
New for 2012:
interactive local data tables
now include over 160 municipalities. Using the interactive tables and charts, various housing indicators (e.g. housing starts, rents and rental vacancy rates, household type and tenure, and core housing need) can be viewed quickly online.
The new data tables allow users to select the range of data for selected communities that is of interest to them. The online publication and data are available at
www.cmhc.ca/observer
.
As Canada's national housing agency, CMHC draws on more than 65 years of experience to help Canadians access a variety of quality, environmentally sustainable and affordable housing solutions. CMHC also provides reliable, impartial and up-to-date housing market reports, analysis and knowledge to support and assist consumers and the housing industry in making informed decisions.
For more information, visit
www.cmhc.ca
or call 1-800-668-2642.
Follow CMHC on Twitter
@CMHC_ca
---------------------------------------------------------------------------- BACKGROUNDER CANADIAN HOUSING OBSERVER---------------------------------------------------------------------------- Household Growth Summary Canada, Provinces, Territories and Census Metropolitan Areas, 2006-2011---------------------------------------------------------------------------- Growth Avg. Annual 2006 2011 (per cent) Growth--------------------------------------------------------------------------------------------------------------------------------------------------------Yukon 12,615 14,117 11.9 300----------------------------------------------------------------------------Alberta 1,256,192 1,390,275 10.7 26,817----------------------------------------------------------------------------Nunavut 7,855 8,661 10.3 161----------------------------------------------------------------------------British Columbia 1,642,715 1,764,637 7.4 24,384----------------------------------------------------------------------------Ontario 4,554,251 4,887,508 7.3 66,651----------------------------------------------------------------------------Canada 12,435,520 13,320,614 7.1 177,019----------------------------------------------------------------------------Quebec 3,188,713 3,395,343 6.5 41,326----------------------------------------------------------------------------Prince Edward Island 53,084 56,462 6.4 676----------------------------------------------------------------------------New Brunswick 295,871 314,007 6.1 3,627----------------------------------------------------------------------------Newfoundland and Labrador 197,245 208,842 5.9 2,319----------------------------------------------------------------------------Saskatchewan 387,160 409,645 5.8 4,497----------------------------------------------------------------------------Manitoba 448,766 466,138 3.9 3,474----------------------------------------------------------------------------Nova Scotia 376,829 390,279 3.6 2,690----------------------------------------------------------------------------Northwest Territories 14,224 14,700 3.3 95------------------------------------------------------------------------------------------------------------------------------------------------------------------------------------------------------------------------------------Census Metropolitan Areas----------------------------------------------------------------------------Moncton 51,593 58,294 13.0 1,340----------------------------------------------------------------------------Kelowna 66,925 74,942 12.0 1,603----------------------------------------------------------------------------St. John's 70,663 78,960 11.7 1,659----------------------------------------------------------------------------Calgary 415,592 464,001 11.6 9,682----------------------------------------------------------------------------Edmonton 405,311 450,786 11.2 9,095----------------------------------------------------------------------------Ottawa-Gatineau 450,333 498,636 10.7 9,661----------------------------------------------------------------------------Toronto 1,801,071 1,989,705 10.5 37,727----------------------------------------------------------------------------Brantford 47,847 52,726 10.2 976----------------------------------------------------------------------------Saskatoon 95,257 104,237 9.4 1,796----------------------------------------------------------------------------Vancouver 817,033 891,336 9.1 14,861----------------------------------------------------------------------------Oshawa 119,028 129,698 9.0 2,134----------------------------------------------------------------------------Quebec 318,001 345,892 8.8 5,578----------------------------------------------------------------------------Sherbrooke 84,605 91,099 7.7 1,299----------------------------------------------------------------------------Trois-Rivieres 65,153 70,138 7.7 997----------------------------------------------------------------------------Kitchener-Cambridge- Waterloo 169,063 181,493 7.4 2,486----------------------------------------------------------------------------Guelph 51,116 54,868 7.3 750----------------------------------------------------------------------------Barrie 63,877 68,495 7.2 924----------------------------------------------------------------------------Regina 80,323 85,731 6.7 1,082----------------------------------------------------------------------------Saint John 49,107 52,281 6.5 635----------------------------------------------------------------------------Halifax 155,138 165,153 6.5 2,003----------------------------------------------------------------------------Kingston 61,978 65,965 6.4 797----------------------------------------------------------------------------Abbotsford-Mission 55,948 59,317 6.0 674----------------------------------------------------------------------------Hamilton 266,377 282,186 5.9 3,162----------------------------------------------------------------------------Montreal 1,525,625 1,613,260 5.7 17,527----------------------------------------------------------------------------London 184,946 195,056 5.5 2,022----------------------------------------------------------------------------Victoria 145,388 153,328 5.5 1,588----------------------------------------------------------------------------Saguenay 66,251 69,507 4.9 651----------------------------------------------------------------------------Peterborough 46,667 48,848 4.7 436----------------------------------------------------------------------------Greater Sudbury / Grand Sudbury 65,076 67,767 4.1 538----------------------------------------------------------------------------Winnipeg 281,745 291,316 3.4 1,914----------------------------------------------------------------------------St. Catharines-Niagara 156,386 160,455 2.6 814----------------------------------------------------------------------------Thunder Bay 51,426 52,062 1.2 127----------------------------------------------------------------------------Windsor 125,848 126,843 0.8 199----------------------------------------------------------------------------Data for 2006 are based on 2011 Census Metropolitan Area boundaries. Between 2006 and 2011, CMA boundaries changed in Saguenay, Quebec, Sherbrooke, Trois-Rivieres, Montreal, Ottawa-Gatineau, and Guelph.Data are census-based estimates of dwellings occupied by usual residents, which were released by Statistics Canada on February 8, 2012.Source: CMHC, adapted from Statistics Canada (Census of Canada)----------------------------------------------------------------------------Last updated: April 2012----------------------------------------------------------------------------© 2012 Canada Mortgage and Housing Corporation----------------------------------------------------------------------------


Contacts:
Charles Sauriol
Senior Media Relations Officer, CMHC
613-748-2799
csauriol@cmhc-schl.gc.ca