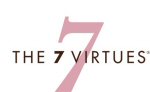 HALIFAX, NOVA SCOTIA -- (Marketwired) -- 09/09/13 -- The 7 Virtues® award winning fragrance collection made with natural essential oils from nations rebuilding is launching its 'custom blend box' September 21 in honour of International Day of Peace. The Collector's edition includes all four fragrances made with oils sourced from suppliers in Haiti, Afghanistan, and The Middle East will be carried at The Hudson's Bay Co across Canada, Lord & Taylor, USA and will Debut in the UK at Selfridges in London.

Founder & CEO, Barb Stegemann began The 7 Virtues because of a promise she made to her best friend, a soldier wounded while serving in the Canadian Forces in Afghanistan:

"I promised Captain Greene I would take on his mission of economic empowerment in Afghanistan while he healed. I realized I didn't have a way, so I created a new way, I buy the legal orange blossom and rose oils from the farmers in Afghanistan to support and encourage them to stop growing the illegal poppy crop and I make perfume with it.."

Stegemann recently returned from Haiti on an Agricultural Trade mission with President Clinton and the Clinton Foundation where she sources what is considered the best Vetiver in the world. The 7 Virtues fragrances became known to millions around the world when Stegemann won the top Game Changer title in the history of the Venture Capital show, CBC's Dragons' Den and met her business partner, Philanthropist, W. Brett Wilson.

Custom Blend Box:


-- Middle East Peace EDP 30 ml spray sweetie grapefruit oils of Israel with lime & basil of Iran with a cedar wood and bamboo dry down.-- Vetiver of Haiti EDP 15 ml spray - Vetiver essential oil with notes of bergamot, lime tree and precious amber.-- Noble Rose of Afghanistan EDP 15 ml spray rose essential oil with notes of peppercorn, clove and carnation.-- Afghanistan Orange Blossom EDP 15 ml spray orange blossom essential oil with notes of freesia and jasmine, peppercorn and carnation.
The 7 Virtues Beauty Inc. is a Canadian company based in Halifax, Nova Scotia and won the Women's Innovator Award from the US State Department for their business model of empowerment. Winner of the Ernst & Young Entrepreneur of the Year Atlantic Canada Emerging Entrepreneur category.
www.the7virtues.com


Contacts:
The 7 Virtues
Tina Liapis
Media Contact
902 446-0400
PR@The7Virtues.com
www.the7virtues.com