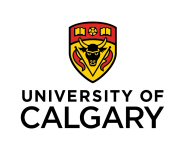 CALGARY, ALBERTA -- (Marketwired) -- 09/29/13 -- A new satellite that was successfully launched into its proper orbit today prominently features technology developed by the University of Calgary. The university is also responsible for gathering the incoming data, which will help researchers better understand space storms and their effects on space-based technologies.

CASSIOPE, the CAscade SmallSat and IOnospheric Polar Explorer led by MacDonald, Dettwiler and Associates Ltd (MDA) of Richmond, British Columbia, was successfully launched by Space Exploration Technologies (SpaceX) on its Falcon 9 launch vehicle from Vandenberg Air Force Base, CA today at 9 a.m. PDT and communication with the satellite has been established.

The satellite carries the first scientific satellite payload led by a Canadian university.

"This is both exciting and a huge relief to see CASSIOPE launched after over nine years of preparation and development," says Greg Enno, technical manager for the project which is associated to the Department of Physics and Astronomy at the University of Calgary. "The team has been waiting for this moment for a long time and is eager to get to dig into the data."

CASSIOPE is a multi-purpose mission to conduct space environment research and advanced telecommunications technology demonstration. The mission also represents the first deployment of Canada's Smallsat bus platform developed by Magellan Aerospace of Winnipeg, Manitoba.

Scientists, led by the University of Calgary, will use the satellite to collect new data and details on space storms in the upper atmosphere and their potentially devastating impacts on radio communications, GPS navigation and other space-based technologies. Storms of solar particles and intense sub-storms of ionizing radiation can interfere with high-frequency radio communications, disrupt electrical power grids and distort Global Positioning Systems that help guide aircraft.

"By flying our instruments into the eye of the space storms so to speak, we will be able to make measurements at rather unprecedented resolution, and get a much sharper and much more in-depth picture of their effects on the upper atmosphere," explains Andrew Yau, professor of physics and astronomy, mission scientist and project leader. "The long-term goal of the research is to advance our capability to forecast space weather and mitigate its impact on daily life and on society, the way we are forecasting terrestrial weather today."

Of the eight science instruments that collectively form the scientific payload, e-POP, the University of Calgary's instruments include an ion detector, an electron detector and a fast-auroral imager for capturing images of the aurora borealis (known as the Northern Lights in the North Hemisphere).This innovative e-POP scientific payload forms a key element of the Canadian Space Agency's science program and involves contributions from 10 Canadian universities and research organizations.

Using a tracking antenna located at the Rothney Astrophysical Observatory (RAO) near Priddis south of Calgary, researchers will capture data sent by the eight e-POP instruments flying overhead at more than 25,000 km/h.