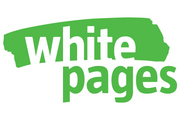 SEATTLE, WA -- (Marketwired) -- 09/10/13 -- WhitePages, the leading provider of contact information for people and businesses in the U.S., today announced that Tom Donlea has joined the company as director of risk services. WhitePages will look to Donlea to help drive the growth and development of its WhitePages PRO platform for businesses and its fraud prevention benefits for business users. Most recently serving as managing director, Americas, for the Merchant Risk Council (MRC), Donlea brings highly relevant industry expertise in the fraud prevention and payments industries to WhitePages.

"WhitePages PRO provides merchants with access to the most comprehensive set of consumer contact information available, in order to help them both prevent fraud and reduce the time and resources required to handle legitimate transactions," said WhitePages CEO Alex Algard. "Tom provides the industry know-how and expertise to help us innovate on our products and deliver unique value to current and prospective customers. We look forward to having him on board."

As director of risk services, Donlea will aid in expanding the knowledge and footprint of WhitePages PRO in the online payment and risk space. An avid public speaker, he will also act as an industry thought leader for the company around the intersection of payments and fraud prevention.

Most recently, Donlea served as managing director, Americas, for the Merchant Risk Council, where he was responsible for leading North American programs. He joined the MRC in 2006 as the organization's first-ever executive director, during which time he led expansion to Europe, drove membership and revenue growth six-fold and professionalized their industry conference events. Prior to joining the MRC, he spent four years as executive director of Social Venture Partners International, a network of 23 venture philanthropy organizations across North America. Tom holds a Bachelor's degree in Marketing and Finance from Loras College.

"While at the MRC, I recognized WhitePages PRO's leadership in the consumer contact information space, helping many of the organization's members leverage crucial customer intelligence to effectively fight fraud," said Donlea. "I am excited to lend my expertise to further innovate around the WhitePages PRO product offering, bringing its fraud prevention services to new merchants to help drive increased revenue."

To learn more about WhitePages PRO visit http://pro.whitepages.com.

About WhitePages
WhitePages is the leading provider of contact information for people and businesses in the U.S. With over 50 million unique monthly users and powering over 2 billion searches per year across sites that include WhitePages.com and 411.com, WhitePages offers consumers one-click access to more than 200 million adults and also provides them with the ability to edit and control their own listings. The company's suite of products includes its flagship Websites, a top-50 mobile website and popular Android and iPhone apps with over 15 million active monthly users, and the WhitePages PRO offering for businesses.