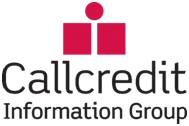 LEEDS, UNITED KINGDOM -- (Marketwired) -- 09/10/13 -- Research released today (10 September) by Callcredit Information Group has revealed a 70 per cent increase in the number of detected tenancy fraud cases in 2012, but Callcredit warns against complacency as there is still much to be done to shut the door on tenancy fraud.

The findings, which used data obtained from local authorities under the Freedom of Information Act(i), build on Callcredit's research published in 2012 which highlighted that in 2011 90 per cent of all tenancy fraud cases went undetected.

Whilst the findings show improvements in detection rates for tenancy fraud, it highlights the scale this type of fraud has reached. The Audit Commission now estimates that approximately 98,000 social homes in England could be subject to tenancy fraud compared to just 50,000 in 2009(ii). The cost of tenancy fraud across both local authorities and housing associations to the public purse has now risen to an estimated GBP 1.8bn a year(iii), compared to last year's estimate of GBP 1bn a year.

Callcredit's research also found that:


--  over 80 per cent of local authorities still don't have a dedicated fraud    team in place--  the number of cases of fraud detected for non-occupation as principal    home has increased to 43 per cent--  the number of unlawful subletting fraud accounted for 32 per cent--  five per cent of cases accounted for wrongful succession.
The positives were:
--  over 1,000 detected cases resulted in court action, with a further 1,700    cases resulting in the property being recovered by the local authority--  76 per cent of detected cases resulted in successful recovery compared    to 60 per cent in 2011(iv) a 16 per cent increase.
Whilst not the most prominent type of tenancy fraud, the issue illegal sub-letting still remains an issue with over 900 cases detected in London alone. There was also a rise in the number of fraudulent right-to-buy applications, no surprise given that fraudsters will always target areas where the returns are greatest. Sub-letting a property and successfully purchasing it via a right-to-buy scheme can attract discounts of up to GBP 100k (England only).
Andrew Davis, Director of Public Sector, Callcredit Information Group said: "Our research continues to show that whilst improvements have been made there is still a long way to go to tackle tenancy fraud. The problem is extensive and is happening across the country but by working together it can be tackled. The first step is realising that it can't be tackled in isolation and acknowledging that the true value of data is derived from the insight it delivers, insight that can only be maximised when data is shared between local authorities and enhanced by third parties like Callcredit."
Since the publication of Callcredit's research in 2012 the company has been working to help establish a pilot 'Fraud Hub' bringing together a number of London Borough Councils (LBCs), called the 'ThreeSixty Hub', consisting of eight founder members, with a further eight in the process of joining. The rationale behind the Hub is that not only can LBCs share data between each other Callcredit can also help match the LBCs data with its own extensive data sets. This helps to provide greater insight and in turn help target fraudsters more effectively, saving time and money - money which can be used to greater effect elsewhere. Significant results have already been seen and Callcredit's plans to replicate across the UK in 2013/2014.