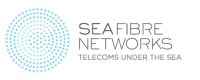 DUBLIN, IRELAND -- (Marketwired) -- 09/10/13 -- Sea Fibre Networks (SFN), owner and operator of Europe's most advanced sub-sea telecoms network, CeltixConnect, today announced Volta Data Centres as a member of the METRO2C Alliance. Volta's membership, with its City of London data centre, creates a unique low latency eco-system between Dublin's International Financial Services Centre (IFSC) and London's financial services trading community. The METRO2C Alliance enables latency sensitive trading participants, including exchanges, brokers and high-frequency traders, to transmit millions of orders at lightning speed from the IFSC, Dublin directly to Volta's Great Sutton Street Data Centre via the CeltixConnect submarine network.

The METRO2C Alliance is committed to strengthening the digital economy through critical infrastructure and commences with a focus on the financial industry. Electronic trading requires high speed, resilient and secure connections. Tools such as sophisticated algorithms can execute thousands of orders in a single stock per second, while smart order routers scan dozens of public and private marketplaces simultaneously for the best available price. These tools enable trading participants to spot trends rapidly and adjust their trading strategies within milliseconds.

CeltixConnect, the shortest submarine network on the Dublin - UK route, lands at a dedicated cable landing station in the vicinity of the IFSC, Dublin delivering the fastest possible speeds to and from half of the worlds top 50 financial institutions including, high frequency trading firms, financial services firms, hedge firms, brokers and banks. In London, through its centrally located data centre, Volta offers proximity hosting and low latency access to key trading venues in an ultra-secure facility with 24 hour surveillance and bomb blast protection measures. Benefitting from a diverse 33kV power supply fed by two separate substations of the national grid, Volta offers a highly resilient, secure and flexible IT environment, for METRO2C Alliance customers.

Diane Hodnett, CEO, Sea Fibre Networks said: "We are delighted to add Volta to the METRO2C Alliance. This collaboration not only benefits the financial services industry in the UK and Ireland but also supports the new wave of online media companies who continue to locate significant operations in both Dublin and London's Shoreditch and Silicon Roundabout areas."

Julian King, Commercial Director at Volta said: "We are pleased to become a member of the METRO2C Alliance. We welcome this collaboration to provide more connectivity options to the financial markets and offer our customers ultra-low latency, secure and resilient connectivity between the UK and Irish trading communities."

To enquire about a solution from Dublin's IFSC to the Volta Great Sutton Street Data Centre Facility, please use the solution generator available here.