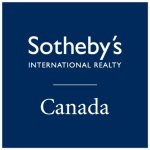 VANCOUVER, BRITISH COLUMBIA -- (Marketwired) -- 09/10/13 -- Following analysis of Canada's largest metropolitan real estate markets, Sotheby's International Realty Canada is forecasting that the high-end real estate market will gain momentum in fall 2013, and expects several regions to transition into sellers' markets before the end of the year.

As reflected in the most recent Top-Tier Real Estate Report, the high-end real estate market in the first half of 2013 gained traction over the last half of 2012, with sales up 65% in Vancouver, 67% in Calgary, 61% in Toronto and 29% in Montreal in the single family home category. Luxury attached home sales in all four markets increased as the average numbers of days on market declined, and sales of condos over $1 million were up in Vancouver, Calgary and Toronto. In addition to strong real estate sales activity over the summer, key indicators for a strong fall market include strong national and regional economic fundamentals, as well as expected growth in the volume and diversity of international buyer demand for luxury real estate from regions including China, Russia, the Middle East, India and the United States.

According to Ross McCredie, President and CEO of Sotheby's International Realty Canada, "In examining the performance of the high-end market, we feel confident that Canada's largest urban centres remain in exceptional positions heading into fall, with healthy market fundamentals from coast to coast."

National Highlights:


--  The Bank of Canada's September 2013 announcement confirming interest    rate stability will have a positive impact on the high end market. As    shown in Sotheby's International Realty Canada's Top Tier Trends Report    (April 2013), approximately 50% of luxury buyers use mortgages to    finance their homes. A significant portion of domestic and international    investors also use mortgages as a strategic component of their    investment strategy. Further, many international investors also see the    conservative fiscal policies of the Canadian government as an attractive    factor to purchasing real estate in Canada.--  The influence of international buyers in the high end will continue to    increase in Toronto, Montreal, Vancouver and Calgary. Based on regional    data from the Top Tier Trends Report (April 2013) the strongest foreign    buying influences include China, Russia, the Middle East, India and the    United States.--  Entry pricing for luxury single-family homes in Canada's major urban    centres will remain stable at $2 million dollars on average, with    regional variations.--  The luxury condo market will remain stable across most Canadian markets.    Toronto's high-end condo market is expected to strengthen.--  In spite of an upward trend in average sales price in several markets    and several product categories, these prices will continue to find    consumer support.
Calgary
Throughout 2013, Calgary has led Canada's upper-end real estate market in nearly every category. Calgary ended the summer with a strong finish and experts predict sales momentum to continue into fall, as resale and rental inventory remains tight. Strong employment and migration numbers reflecting the city's continued economic health will drive demand- it is estimated that for every 300 square feet of new office space created, an additional person is added to downtown Calgary. The high number of executive level jobs created will continue to fuel demand for top-tier real estate specifically, as newcomers take advantage of the city's relatively affordable real estate market to "buy up". In spite of the floods experienced by the city this summer, there is not enough data to date to show any long-term impact on the housing market, particularly in the high-end.