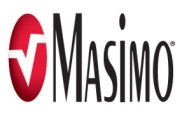 OKLAHOMA CITY, OK and IRVINE, CA -- (Marketwired) -- 08/06/13 -- Masimo (NASDAQ: MASI) today announced that OU Medical Center -- Oklahoma's only Level One trauma center for adults and pediatrics, and the state's largest and most comprehensive hospital -- has upgraded system-wide to Masimo SET® pulse oximetry, the standard-of-care at leading hospitals around the world.

OU Medical Center, the heart of a 776-bed system that includes The Children's Hospital at OU Medical Center, and OU Medical Center Edmond, joins a growing and distinguished roster of health organizations using Masimo SET® pulse oximetry, clinically shown to virtually eliminate false alarms(1) and help clinicians detect life-threatening events.(2) OU Medical Center's standardization to Masimo SET® pulse oximetry is in keeping with the healthcare organization's dedication to excellence in care and delivering the best possible results for its patients.

"Since we've been using Masimo pulse oximeters in the NICU, we've seen quite a difference," said Susan Bedwell, clinical nurse specialist, NICU, OU Medical Center. "We don't have as many motion-artifact alarms going off, where we used to have them going off all the time. And we're getting good low perfusion readings, even on our heart-lung bypass patients."

The performance of Masimo SET® pulse oximetry is proven by more than 100 independent and objective studies and thousands of clinical evaluations. Masimo SET® is trusted by clinicians to safely monitor more than 100 million patients each year and is used hospital-wide by eight of the top 10 hospitals on the U.S. News & World Report Best Hospitals Honor Roll (2013-2014). Compared to other pulse oximeters during patient motion and low perfusion, Masimo SET® provides measurements when other pulse oximeters cannot, dramatically reduces false alarms (specificity), and accurately detects true alarms (sensitivity)(1) that can indicate a deteriorating patient. Most important, Masimo SET® pulse oximetry has been shown to improve patient outcomes by helping clinicians reduce retinopathy of prematurity (ROP)(3) in neonates, screen newborns for critical congenital heart disease (CCHD),(4,5) reduce ventilator weaning time and arterial blood gas measurements in the ICU,(6) and save lives and costs while reducing rapid response activations and intensive care unit transfers on the general floor.(7)

"We are honored to partner with OU Medical Center, which has a well-deserved reputation for having patient empathy and providing quality care," said Masimo Founder and CEO Joe Kiani. "We also appreciate and share OU Medical Center's core values -- when it comes to doing what's right for patients, the word 'impossible' is not in our respective vocabularies. With this mutual commitment to excellence, we look forward to helping this great hospital and staff, meet and exceed their patient-care needs."