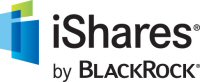 TORONTO, ONTARIO -- (Marketwired) -- 08/06/13 -- BlackRock Asset Management Canada Limited (BlackRock Canada), an indirect, wholly-owned subsidiary of BlackRock, Inc., today announced the publication of its "iShares Connect: Canada Guide to ETF Investment Strategists", a quarterly reference guide designed as an industry-wide resource to aid financial advisors, broker/dealers, consultants, program participants and investors in identifying ETF investment strategists or managers who deliver expertise in exchange traded fund (ETF) portfolio construction and trading to investors seeking outsourced model portfolios. This valuable industry resource gathers together relevant data on the strategies and the strategists who run them into a single reference guide.

"ETFs have captured the attention of investors and advisors alike, with ETF assets having increased exponentially over the last decade and are expected to reach $150 billion by 2017 and $300 billion by 2022 in Canada," said Ted Bader, Director, iShares Business Development, BlackRock Canada. "In part, we are seeing this growth coming through a new management segment of ETF investment strategists, many who are registered portfolio managers, bringing to market institutional-like portfolios that were once too expensive and impractical for many investors to access directly."

The iShares Connect Program in Canada includes 11 investment strategists in the guide today and the iShares business expects the program to grow as more and more managers recognize the benefits of using ETFs to run their portfolios.

"We use ETFs in a majority of our portfolios and trading models, because we find them to be a cost-effective and efficient means to tactically run our strategies," said Larry Berman, Partner and Chief Investment Officer, ETF Capital.

"ETFs are an effective way of diversifying and enhancing investment portfolios," said Terry Shaunessy, President of Shaunessy Investment Counsel "which makes them a powerful strategic tool for achieving individual investment goals."

Managers with previous exposure to the iShares Connect program in other markets eagerly await the addition of the ETF Managed Solutions Guide in Canada.

"We have had positive experience with the iShares Connect program in the U.S.," said Suzanne Alexander, Managing Director, Cougar Global Investments Ltd., "and we are thrilled to have this program come to Canada."

"At the iShares Connect Conference in New York this past May, we learned about the new ETF Strategist Guide and we are pleased to partner with iShares as they bring this notable tool to Canada," said Robyn Graham Vice President, Hahn Investment Stewards.

The guide provides information on each strategist's investment philosophy, portfolio management team, portfolio objective, performance history, top holdings, and asset class and sector weights. Designed to be inclusive, the ETF Managed Solutions Guide comprises the following criteria for inclusion in the TPM program:


-- Hold approximately 75 per cent ETFs excluding cash (i.e. an exclusive or mostly exclusive ETF allocation within model portfolios);-- Minimum of one year of performance data;-- The portfolio must not be structured and offered as a prospectus- qualified mutual fund in Canada;-- Company must be registered to do business in Canada.
For more information about the new iShares Canada Connect: Guide to ETF Investment Strategists, please visit
www.iShares.ca
. All other inquiries: 1-866-iShares (1-866-474-2737) or email
iSharesCanada@blackrock.com
.
About BlackRock
BlackRock is a leader in investment management, risk management and advisory services for institutional and retail clients worldwide. At June 30, 2013, BlackRock's AUM was US$3.857 trillion. BlackRock helps clients meet their goals and overcome challenges with a range of products that include separate accounts, mutual funds, iShares® (exchange-traded funds), and other pooled investment vehicles. BlackRock also offers risk management, advisory and enterprise investment system services to a broad base of institutional investors through BlackRock Solutions®. Headquartered in New York City, as of June 30, 2013, the firm had approximately 10,700 employees in 30 countries and a major presence in key global markets, including North and South America, Europe, Asia, Australia and the Middle East and Africa. For additional information, please visit the Company's website at
www.blackrock.com
About iShares
iShares is the global product leader in exchange traded funds with over 600 funds globally across equities, fixed income and commodities, which trade on 20 exchanges worldwide. The iShares Funds are bought and sold like common stocks on securities exchanges. The iShares Funds are attractive to many individual and institutional investors and financial intermediaries because of their relative low cost, tax efficiency and trading flexibility. Investors can purchase and sell shares through any brokerage firm, financial advisor, or online broker, and hold the funds in any type of brokerage account. The iShares customer base consists of the institutional segment of pension plans and fund managers, as well as the retail segment of financial advisors and high net worth individuals.
iShares® Funds are managed by BlackRock Asset Management Canada Limited. Commissions, management fees and expenses all may be associated with investing in iShares Funds. Please read the relevant prospectus before investing. The ETFs are not guaranteed, their values change frequently and past performance may not be repeated. Tax, investment and all other decisions should be made, as appropriate, only with guidance from a qualified professional.
© 2013 BlackRock Asset Management Canada Limited. All rights reserved. iSHARES® and BLACKROCK® are registered trademarks of BlackRock, Inc., or its subsidiaries in the United States and elsewhere. Used with permission. iSC-0809-0713


Contacts:
Maeve Hannigan
Veritas Communications
416-955-4570
C - 647-618-8621
hannigan@veritasinc.com