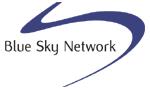 SAO PAULO, BRAZIL -- (Marketwired) -- 08/06/13 -- Blue Sky Network, a principal supplier of satellite tracking and communication solutions for aviation, land and marine, today announced at LABACE 2013 that it has teamed up with Avionics Services. Avionics Services is an organization with more than 17 years of experience in the civilian and military aviation markets, and maintains a highly specialized team to develop, install and certify avionics equipment. Now the company will offer Blue Sky Network's cloud-based fleet management and tracking solutions to its customers to improve fleet safety and efficiency.

Avionics Services has received the highest rated approval authority from the National Agency of Civil Aviation (ANAC) and other agencies around the world due to its extensive experience and highly qualified technical staff. These levels of excellence were key factors that led to the partnership in which Avionics Services offers Blue Sky Network's products and services to its customers. Blue Sky Network leverages the benefits of the Iridium Satellite network to provide asset tracking, intelligent fleet management as well as voice and data communications to organizations working in the most remote parts of the world.

"In our field, it is essential that we are consistently delivering the highest quality service and products to our customers," said Mr. João Vernini Filho, commercial manager of Avionics Services. "Blue Sky Network maintains the same level of commitment to its customers, making this new relationship a natural fit. We look forward to improving fleet efficiency and streamlining our customers' operations through the deployment of Blue Sky Network's solutions."

Among the products that Avionics Services will offer is Blue Sky Network's FAA and ANAC-certified flight tracking hardware, which includes the D1000 series products, the ACH1000 voice/data product and the HawkEyeLink Bluetooth cockpit interface. These products interface seamlessly into Blue Sky Network's cloud-based web portal New SkyRouter. New SkyRouter is a dual-mode (Iridium-Satellite and GSM-Cellular) tracking and fleet management software solution that can capture, display, disseminate and port data from every asset throughout the enterprise to the command and control center. With these products Avionics Services can now offer global tracking, voice, data and messaging capabilities, as well as Iridium connectivity to tablets and smartphones within the cockpit.