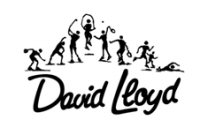 LONDON, UNITED KINGDOM -- (Marketwired) -- 08/30/13 -- Editors Note: There is a photo associated with this press release.

TV presenter Jenni Falconer today (Friday, August 30) officially opened David Lloyd Leisure's latest David Lloyd Studio in Islington, North London, providing the UK launch-pad for the revolutionary fitness programme, Orangetheory® group training.

Fitness fan and mum-of-one Jenni, best known for her presenting roles on BBC1's National Lottery Draws and ITV's This Morning, unveiled the Orangetheory workout at the new studio, aimed at those who are time-pressed and want flexible access to exercise.

David Lloyd Studio, Islington in Upper Street is the first location in the UK to offer Orangetheory, the groundbreaking interval group training concept that has been taking the US by storm.

David Lloyd Leisure, Europe's premier health, sports and leisure group, has signed an exclusive UK and Ireland deal with the US company behind Orangetheory® Fitness to bring the programme, using heart rate monitored training for scientifically proven results, to high streets across the market.

David Lloyd Studio provides clients with David Lloyd Leisure's internationally renowned expertise in high street locations on a non-membership basis, with flexible payment options. David Lloyd Studio, Islington offers clients the flexibility of blocks of 10 sessions or pay monthly. Services also include Lose & Shape Up, a 12-week specialist course, featuring group training and nutritional guidance, to help clients lose weight and tone muscles via a 'whole body' approach.

Cutting a ribbon to mark the official opening, Jenni said: "As a busy mum and TV presenter who loves to exercise, I know just how difficult it is sometimes to fit fitness into your routine.

"David Lloyd Studio is a fantastic facility for anyone looking for a flexible way to work out with the added motivation of exercising in a group with the support and expertise of a great team of trainers.

"Orangetheory really is a unique fitness programme that is both enjoyable and challenging, and delivers some amazing results too. I'll certainly be popping in for sessions whenever I can!"

Orangetheory group training is a fun and effective workout for up to 24 adults, of all ages and ability, designed to help achieve personal fitness goals. Each unique 60-minute session comprises intervals of cardiovascular and strength training, producing a huge metabolic increase and burning up to 1,000 calories per session with extra calorie burn for up to 36 hours after each workout.

The programme features three components - treadmills, rowing machines and weight training blocks - with sessions set to upbeat music and using heart rate monitors to track performance and optimise cardio and resistance training. Benefits include weight loss, improved fitness, increased stamina and muscle endurance.