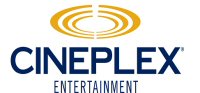 TORONTO, ONTARIO -- (Marketwired) -- 08/30/13 -- Cineplex Inc. (TSX: CGX) ("Cineplex") today announced it has completed the acquisition of EK3 Technologies Inc.

The company will be renamed and operate as Cineplex Digital Networks. Nick Prigioniero will continue to lead the business as the company's president.

"We are pleased to welcome Cineplex Digital Networks to the Cineplex family," said Ellis Jacob, President and CEO, Cineplex Entertainment. "The combination of our new company's proprietary technology, network management capability and award winning creative services and digital merchandising expertise are a great complement to our existing digital signage business."

Cineplex Digital Networks (formerly EK3) designs, installs, manages and consults on some of the largest digital merchandising networks in North America, with networks viewed by more than 1.8 billion shoppers annually. The company's clients include Tim Hortons, McDonalds, Walmart, Target, as well as Canadian financial institutions, RBC Financial Group and BMO Financial Group.

Cineplex Digital Media, Cineplex's existing digital signage business, serves clients including Scotiabank, CIBC, SunTrust, Rogers, Oxford Properties, Brookfield office towers and ONroute, among others.

Financial terms

The purchase price includes an initial payment of approximately $39.1 million, which was paid on closing, plus a reverse earn-out payment subject to an aggregate maximum purchase price of $78 million for both payments. The reverse earn-out payment will be based on 2015 operating results and will be payable in early 2016, in the event certain targets are achieved.

Non-GAAP Measures

This press release makes reference to certain non-GAAP measures. These non-GAAP measures do not have a standardized meaning in accordance with such principles and are therefore unlikely to be comparable to similar measures presented by other companies. Rather, these measures are provided as additional information to complement GAAP measures by providing further understanding of operations from management's perspective. Management presents non-GAAP measures, specifically EBITDA and adjusted Normalized EBITDA, as it believes that these non-GAAP measures are frequently used by securities analysts, investors, lenders and other interested parties as measures of financial performance and to provide a supplemental measure of operating performance and thus highlight trends that may not otherwise be apparent when relying solely on GAAP measures.

Because non-GAAP measures do not have standardized meanings, securities regulations require that non-GAAP measures be clearly defined and qualified, and reconciled to their nearest GAAP measure. The definitions of the non-GAAP measures contained in this release are as follows:

"EBITDA" is calculated by adding back to net income, income tax expense, amortization and interest expense net of interest income.

"Normalized EBITDA" is calculated by adjusting EBITDA for non-recurring or unusual items.

"2015 adjusted Normalized EBITDA" is defined as Normalized EBITDA adjusted to reflect the annualized impact of certain committed, but not fully deployed networks.