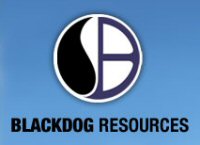 CALGARY, ALBERTA -- (Marketwired) -- 08/30/13 -- Blackdog Resources Ltd ("Blackdog" or the "Company") (TSX VENTURE: DOG) is pleased to announce that it has signed two separate non-binding Letters of Intent (the "LOI's") with two separate arm's length vendors to purchase two light oil properties in Northern Alberta (the "Acquisitions"). Under the terms of the LOI's, Blackdog will purchase both properties for a cumulative total of $13,000,000 in cash. The properties ("Property A and Property B") currently produce between 260-275 boepd (97% light oil).

Blackdog intends to purchase the first property ("Property A") from a Public Company ("Pubco"). Property A has both Operated and Non Operated wells that the Company will purchase. On average the Company will have a 25-50% W.I. in the wells it is purchasing. Property A is located in a different area of Northern Alberta than Property B. The oil produced at Property A comes from 3 different formations, the Granite Wash, Gilwood and Slave Point. All of these oils are high quality light oils that demand prices very close to listed Edmonton Par pricing. The Company has identified multiple low cost, low risk re-entries into existing well bores where it expects to yield high returns for low capital investment.


                      Transaction Metrics of Property AProved Reserves (NPV10(BT))(1)                 $5,235,000Proved Plus Probable Reserves (NPV10(BT))(1)   $9,247,000July 2013 Production(2)                        160-170 boepd (99% light oil)Edmonton Par Pricing for 2013(1)               $87.502013 Netbacks(3) at 2013 Forecasted Edmonton Par Price(1)                                  $45.88 per boepdActual August 28, 2013 Edmonton Par Price(4)   $107.00(1) Derived from Pubco's (as defined below) December 31, 2012 independent    reserves evaluation prepared by AJM Deloitte in accordance with National    Instrument 51-101 ("NI 51-101") and the COGE handbook. An updated    reserves evaluation for Property A will be obtained and prepared in    accordance with NI 51-101.(2) Based on July, 2013 field estimates provided by the vendors.(3) Netbacks do not have a standardized meaning under GAAP. Netbacks are    determined by deducting royalties, production expenses and    transportation and selling expenses from oil and gas revenue. Netbacks    are per boe measures used in operational and capital.(4) Allocation decisions from Daily Oil Bulletin August 28, 2013.
Blackdog intends to purchase the second property ("Property B") from a Private Company ("Privco"). Property B is a 6% Non Operated Working Interest ("W.I.") in an emerging light oil play in Northern Alberta. Blackdog will be acquiring a full 6% W.I. in over 300 sections of land, all facilities, pipelines, seismic and other associated assets. The oil produced at this property is also a high quality Gilwood oil that demands prices very close to Edmonton Par pricing. Property B currently has over a dozen producing wells with all wells tied into pipelines for both oil and water shipping and disposal. The property is fully electrified resulting in very low operating costs. In excess of 30 possible future drilling locations have been identified by the Operator of the property. The current production from the property in July, 2013 based on field reports provided by Privco was 105 boepd (95% light oil). Blackdog will be obtaining a reserves evaluation report with respect to Property B prepared in accordance with NI 51-101 in due course.