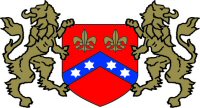 LONDON, UNITED KINGDOM and VANCOUVER, BRITISH COLUMBIA -- (Marketwired) -- 08/29/13 -- Oxbridge Capital today announced that it would invest up to $1 billion over the next 60 months in developing healthcare anchored mixed use commercial real estate developments in the United States, Canada and internationally. See www.oxbridgeventures.com.

According to investment guidance made public today, Oxbridge will develop these substantial real estate capital plays alongside a number of key strategic partners, including:


-- Integrated healthcare service providers, including companies providing a full range of physiotherapy, surgical, pharmaceutical, senior care and other services;-- Hospital groups and integrated healthcare delivery systems;-- REITs, including those involved in all aspects of mixed use commercial development, acquisition, finance and management;-- Private equity real estate investment funds;-- Investment management, infrastructure and other specialized funds;-- Insurance companies;-- Design build consortia, including large and well known construction and facilities maintenance operators in Canada, the United States, Europe and Asia; and-- Various real estate development and structured finance professions in Toronto, New York, London and Singapore.
In structuring these investments, Oxbridge will leverage up to $250 million in internally generated and/or externally sourced funds and leverage the same with a combination of conventional bank debt, bond issuances, high yield financing, tax exempt offerings, structured finance and additional equity and debt offerings in the public and private markets. Oxbridge expects to announce its first set of transactions, including related financings approaching $500mm, within the next 12 to 18 weeks. The Company is already in advanced discussions on a number of potential projects in the United States, Canada and elsewhere.
Owners and operators of healthcare facilities and or development sites seeking to access these investment funds are encouraged to submit a brief business profile to
krajani@oxbridgeventures.com
.
About Oxbridge Capital Group
Oxbridge Capital is a private equity group that acts as financial sponsor for transactions in a number of key sectors, including real estate, transportation and logistics, hospitality, healthcare and energy and power. The principals at Oxbridge, its financing partners and related entities, have played an instrumental role in negotiating, structuring, and/or placing more than $20 billion in debt and equity securities over the past 20 years. See
www.oxbridgeventures.com
.


Contacts:
Media inquiries:
John H. Frew
President, Hamilton Public Relations
212.328.5201 or C.917.776.4928
www.oxbridgeventures.com