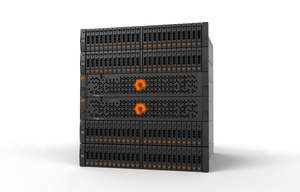 The FlashArray 400-Series Hardware and Purity 3.0 Software offers double the capacity and performance to speed mainstream adoptability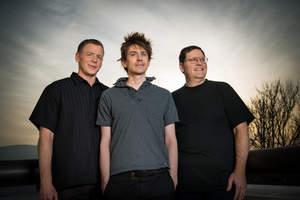 From left to right: Pure Storage CEO Scott Dietzen and Cofounders John Hayes and John Colgrove



MOUNTAIN VIEW, CA -- (Marketwired) -- 08/29/13 -- Pure Storage, the all-flash enterprise storage array company, today announced that it has closed an oversubscribed $150 million Series E funding round with institutional investors -- the single largest private funding event in the history of the enterprise storage industry. Led by T. Rowe Price, Tiger Global Management and other public market investors, with participation by its previous venture capital investors Greylock Partners, Index Ventures, Redpoint Ventures, Samsung Ventures and Sutter Hill Ventures, the new funding brings the company's total capital raise to $245 million and puts the all-flash storage pioneer on-track for a future initial public offering (IPO). Pure Storage will use the new funding to accelerate continued expansion of its European and Asia-based operations, grow its sales, support and marketing teams worldwide, and increase its investments in research and development.

Pure Storage also announced today that former Data Domain CEO Frank Slootman has joined its board of directors. A revered veteran of the enterprise data storage and software industries, Slootman was one of the company's earliest supporters and angel investors, which also include VMware's cofounders: former CEO Diane Green and former CTO Mendel Rosenblum. Slootman guided Data Domain from its market entry through IPO and currently serves as CEO of ServiceNow. Slootman will now take a more hands-on role with Pure Storage, as a key strategic advisor guiding it to a successful IPO.

"Pure Storage is experiencing much of what we did at Data Domain," said Slootman. "They're replacing one storage media (disk) with another (flash). They pioneered the use of inline data reduction to remove the cost hurdle for the media upgrade, and, as a result of being the first to get this right, they are growing about as fast as companies can grow organically. I am glad to be able to offer my own perspective in driving and managing growth to the top tier board of directors and leadership team at Pure."

Flash Forward: Becoming the Fastest Growing Storage Company In History
Emerging from stealth only two years ago with a vision to disrupt the incumbent status quo, Pure Storage has rocked the storage industry with its breakthrough approach that combines proprietary data deduplication and compression technologies with affordable multi-level cell (MLC) flash memory to deliver an enterprise-grade all-flash storage array for less than the cost of mechanical disk. In the process, the company has pioneered a thriving new market category and set a new industry standard for enterprise storage excellence.