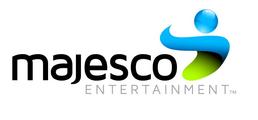 EDISON, NJ -- (Marketwired) -- 08/29/13 -- Majesco Entertainment Company (NASDAQ: COOL), an innovative provider of games for the mass market, announced today a newly formed label, Midnight City. The newly formed division will focus on the ever-growing independent games market while offering support to independent developers shipping products on digital distribution platforms like Xbox Live Arcade, PlayStation Network, and PC downloadable sites. Midnight City also announced the hiring of two key video game industry veterans to lead the newly formed division, Casey Lynch, former Editor-in-Chief of IGN, and Doug Kennedy, former President and CEO of Reverb Communications and Reverb Publishing. Midnight City announced an initial lineup of ten games (detailed below), which it will show off at PAX Prime in Seattle, WA from August 30-September 2, 2013.

"Having been front and center watching the tidal wave of independent games coming through IGN, Majesco's move to get behind these games truly speaks to the commitment they are making to the independent development community," stated Lynch, Midnight City's VP of publishing. "Over the years we have seen tons of really great games coming from smaller independent studios and our vision at Midnight City is to offer these games and development teams a wide range of services and support. We're here to help with everything from first-party relations, QA, promotion and community building and to put a spotlight on the titles while freeing the development teams to focus 100% of their energy on building the best games possible."

Prior to joining Midnight City, Lynch led IGN as Editor-in-Chief where he managed the editorial, community and brand presence of the largest video game and fan culture web network on the planet, which serves roughly 70 million unique visitors a month. Lynch also worked in business development and public relations on AAA video game franchises like Rock Band, Dance Central, and Prey. Kennedy joins Midnight City after leading Reverb Communications for the past 10 years, most recently forming Reverb Publishing, the digital publisher responsible for signing and releasing a number of digital independent hits like Dungeon Defenders, Primal Carnage, Sanctum 2 and Guncraft.

Midnight City's initial roster of games slated for digital distribution include:

VIDEOBALL (Action Button Entertainment) - VIDEOBALL is an electronic sport game that features the best of basketball, soccer, football, old-fashioned shooters, first-person shooters, and real-time strategy games -- and it's all on one screen, for easy spectating, and it controls with just one analog stick and one button. Choose from dozens of unique fields for one-on-one, two-on-two, or three-on-three local or online multiplayer competition, or check out the single player or co-op challenge mode, full of practice arenas meant to turn you into a world champion. If we were sleazes and we were pitching this to Silicon Valley venture capitalists, we'd say "it's Call of Duty meets Madden meets Wii Sports meets Angry Birds meets NBA Jam meets Bangai-oh," and they'd ask us, "What's Bangai-oh?"