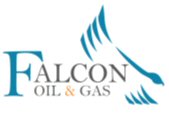 DUBLIN, IRELAND -- (Marketwired) -- 08/29/13 -- Falcon Oil & Gas Ltd. (TSX VENTURE: FO)(AIM: FOG)(ESM: FAC) ("Falcon") announces its results for the six months ended 30 June 2013; and that it has filed its Interim Financial Statements with the TSXV for the six months period ended 30 June 2013 and the accompanying Management's Discussion and Analysis.

The following should be read in conjunction with the complete Interim Financial Statements and the accompanying Management's Discussion and Analysis for the 6 months period ended 30 June 2013. These filings are available at www.sedar.com and on Falcon's website at www.falconoilandgas.com.

Highlights


--  Consolidation of interest in Australian subsidiary--  Retained full interest in Betaloo permits in the interest of Falcon    shareholders; active discussions with third parties ongoing--  Drilling of first well in Hungary, fully carried by NIS, completed now    and awaiting testing--  Focus on strict cost management and efficient operation of the portfolio--  Admission to trading on AIM and ESM and successfully raising US$25.7    million of new capital
Australia
Falcon completed the acquisition of Sweetpea Petroleum Pty Ltd's 24% minority interest in its subsidiary Falcon Oil & Gas Australia Ltd ("Falcon Australia"). Falcon Australia is a subsidiary of Falcon and is the registered holder of four exploration permits in the Beetaloo Basin, Northern Territory, Australia. Following the completion of the share purchase, Falcon owns 200 million shares in Falcon Australia representing 96.9% of the issued share capital of Falcon Australia. Falcon is consolidating its interest in this high potential asset. The extensive seismic program carried out and funded by Hess over the past two years added to Falcon's confidence in the resource potential of this basin. In addition Falcon is in the process of purchasing shares from certain of the remaining shareholders in Falcon Australia.
Falcon has retained its interest the Beetaloo permits after Hess' request to defer its drilling decision was rejected by the Falcon Board. Falcon regards the Beetaloo Basin as a potential world class conventional and unconventional play with significant oil and gas potential. Hess requested a one month extension to allow them sufficient time to conclude a farm-out deal with a third party. Falcon's rejection of their request and Hess's subsequent decision not to elect by the agreed deadline was viewed by the Board of Falcon as an opportunity for Falcon shareholders to increase their interest in what promises to be a basin enhanced and de-risked by the new seismic data.
Hungary Drilling
Initial drilling operations on the Kutvolgy-1 well have ceased, the well having reached total depth ("TD") of 3,305 metres. As expected, the top of the Algyo formation was encountered at 2,985 metres; the well then penetrating an alternating sequence of sandstones, siltstones and shales over a gross interval of 320 metres to TD, with gas shows throughout. Two conventional cores have been taken and extensive wireline logs were run. As planned the well has been cased to TD and is now suspended while further technical evaluation is undertaken prior to carrying out an appropriate testing programme later this year.