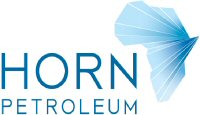 VANCOUVER, BRITISH COLUMBIA -- (Marketwired) -- 08/28/13 -- Horn Petroleum Corporation (TSX VENTURE: HRN) ("Horn" or the "Company") is pleased to announce its financial and operating results for the three and six months ended June 30, 2013.


--  During the six months ended June 30, 2013, Horn increased its investment    in intangible exploration assets by $1.7 million. The majority of the    costs incurred during the first six months of 2013 related to Production    Sharing Agreement ("PSA") related expenditures and general and    administrative costs.--  Efforts are currently focused on making preparations for a seismic    acquisition campaign in the Dharoor Valley area which will include a    regional seismic reconnaissance grid in the previously unexplored    eastern portion of the basin as well as prospect specific seismic to    delineate a drilling candidate in the western portion of the basin where    an active petroleum system was confirmed by the recent drilling at the    Shabeel-1 and Shabeel North-1 well locations. The Company continues to    purse efforts to drill an exploration well in the Nugaal Valley block    and is working with the Puntland government to move this project    forward.--  Horn continues to investigate potential joint venture partnerships and    is reviewing new venture opportunities in the region.--  As at June 30, 2013, the Company had cash of $5.4 million and working    capital of $5.1 million as compared to cash of $9.5 million and working    capital of $4.4 million at December 31, 2012.
Horn President and CEO, David Grellman, commented, "We remain very encouraged by the exploration potential of our Jurassic rift basins in Puntland. We have committed to the next exploration phase in both PSAs and plan to aggressively explore both areas to confirm this potential. We are also optimistic that the political progress in Somalia will continue and allow oil and gas exploration in the region to expand."
Second Quarter 2013 Financial and Operating HighlightsConsolidated Statement of Net Income (Loss) and Comprehensive Income (Loss)(Thousands of United States Dollars)---------------------------------------------------------------------------                                     Three      Three        Six        Six                                    months     months     months     months                                     ended      ended      ended      ended                                   June 30,   June 30,   June 30,   June 30,                                      2013       2012       2013       2012---------------------------------------------------------------------------Operating expenses  Stock-based compensation           $ 140      $ 189      $ 270      $ 368  Management fees                      221        224        445        449  Office and general                    51         57         96         90  Professional fees                     26         42         42         82  Stock exchange and filing   fees                                 27         35         43         50---------------------------------------------------------------------------                                       465        547        896      1,039Finance expense                         25          -         51     14,504Finance income                        (200)   (13,037)    (3,837)      (432)---------------------------------------------------------------------------Net income (loss) and comprehensive income (loss) attributable to common shareholders                         (290)    12,490      2,890    (15,111)---------------------------------------------------------------------------Net income (loss) per share  Basic                             $ 0.00     $ 0.15     $ 0.03    $ (0.19)  Diluted                           $ 0.00     $ 0.15     $ 0.03    $ (0.19)---------------------------------------------------------------------------Weighted average number of shares outstanding for the purpose of calculating earnings per share  Basic                         96,849,316 81,205,032 96,849,316 78,431,617  Diluted                       96,849,316 82,396,036 96,861,449 78,431,617---------------------------------------------------------------------------