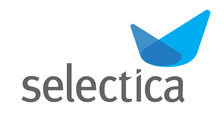 SAN MATEO, CA -- (Marketwired) -- 08/27/13 -- Selectica, Inc. (NASDAQ: SLTC), provider of software that accelerates sales cycles and streamlines contract processes, today announced the addition of four new key executives to its management team.

Michael Brodsky, Chairman and Chief Executive Officer, announced today that Jeffrey Grosman, Eric Faulkner, Rose Lee, and Amalia Rosen will be joining the company's leadership team. "The addition of this group of seasoned professionals will enable Selectica to accelerate building our market momentum while ensuring we are delivering on our customer-first strategy," said Mr. Brodsky. "Comprehensive new leadership is an integral part of transitioning the current business. This team has exceptional strength and experience in marketing, technology delivery, process management, operations management and customer service. I'm pleased to introduce the new executive team members to our industry leading customers and prospects."

Jeffrey Grosman brings over two decades of experience in marketing, management, branding and operations across a wide spectrum of enterprise and consumer oriented businesses. Mr. Grosman has held senior roles in marketing, product management and operations at Network Solutions, MCI Telecommunications and Youbet.com, and will join Selectica as Chief Operating Officer helping to lead the company's operations, with a focus on customer experience, marketing, business analytics and strategic planning.

Eric Faulkner, a seasoned technology and certified project management executive with a wide range of experience from Accenture to Network Solutions to Youbet.com, will join the company as CIO. Mr. Faulkner will oversee four key technology and customer delivery teams, including professional services, product management, process management and quality assurance.

Rose Lee brings to Selectica over two decades of diversified experience with Fortune 100 companies and small and medium sized businesses. Ms. Lee's career has focused on defining and delivering on customer needs in sales, service, and product management for a broad range of companies, including Sprint/Nextel, MCI, Youbet.com and Vistge International. Ms. Lee will join Selectica as its Senior Vice President of Customer Experience, responsible for the three key customer management touch points: customer service, customer success, and customer marketing and communications.

Amalia Rosen is an accomplished expert in online marketing, search engine optimization, and online sales. She has a successful history of transforming and growing both B-to-B and B-to-C businesses. Ms. Rosen has previously delivered significant acquisition results and efficiencies for AOL, Network Solutions, Carat Interactive, ATG, Churchill Downs Inc. and The Virgin Group. Ms. Rosen will be joining Selectica as Vice President of Acquisition and Business Analytics, leading Selectica's acquisition and lead generation teams and managing business metrics and analytics across the company.