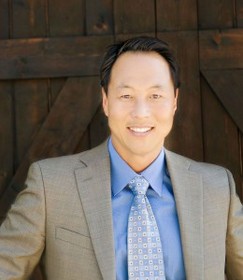 About David D. Kim, MD - Bariatric Surgeon in Dallas



COLLEYVILLE, TX -- (Marketwired) -- 08/27/13 -- Dr. David Kim, a bariatric surgeon, has dedicated his medical career to helping patients combat obesity. As the founder of Kim Bariatric Institute in 2003, Dr. Kim established the provisions of compassionate treatment, comprehensive care, and sharing patients' success stories as the center's guiding principles. To honor its 10-year anniversary in practice, Kim Bariatric Institute is showcasing personal success stories in an effort to help inspire individuals who are considering surgical weight loss treatment as the first step toward a healthier life. Available on the practice's website is a testimonial submission page where patients can submit the story of their weight loss journey along with any photographs they may wish to display. Patients are encouraged to share their progress, and how their weight loss transformation changed their lifestyle, as well as their relationships with family and friends.

When patients are able to experience a better quality of life as a result of their weight loss surgery, that success is something Dr. Kim and his staff remain connected to. "We celebrate our 10 year anniversary because we are here for our patients - so they can live longer and more fulfilling lives," says Dr. Kim. "Their success stories are personal to us, and this milestone represents victory, not only for my practice but also for the 6,000 plus lives that we have helped deal with the disease of morbid obesity."

As a major health problem in the U.S., more than one-third of adults are identified as obese. In June 2013, the American Medical Association also classified obesity as a disease. "This decision could be historic," says Dr. Kim. "I am hoping it will open access to care so overweight patients can receive the surgical care that they deserve."

Dr. Kim is the first bariatric surgeon in Fort Worth to perform laparoscopic gastric bypass, a less invasive form of surgery that typically results in reduced downtime and less visible scarring. He is also one of a few select bariatric surgeons in the country to offer all five major weight loss surgery procedures, which include: LAP-BAND® Adjustable Gastric Banding, Gastric Sleeve, Gastric Bypass, Duodenal Switch operations, and weight loss revision surgery. Additionally, in Texas (where Kim Bariatric Institute holds two locations), more than 30 percent of the overweight population qualify for weight loss surgery.

As for the future of surgical weight loss treatment, Dr. Kim says continuing advances in surgery and technology, as well as more people learning that they have options, can only help in the fight against morbid obesity. "Public acceptance of surgery as the best treatment for morbid obesity has been slow, but is growing steadily. We have been there since the beginning, and as one of the oldest bariatric practices in North Texas, we have stood for excellence in patient care."