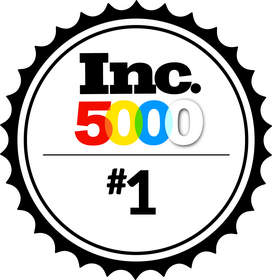 Fuhu, Inc. ranks No. 1 on the exclusive 2013 Inc. 500|5000 Fastest-Growing Private Companies in America



NEW YORK, NY -- (Marketwired) -- 08/27/13 -- Inc. magazine today ranked Fuhu, Inc., creators of the award winning nabi, NO. 1 on its 32nd annual Inc. 500|5000, an exclusive ranking of the nation's fastest-growing private companies. The list represents the most comprehensive look at the most important segment of the economy -- America's independent entrepreneurs. Companies such as Microsoft, Zappos, Jamba Juice, Clif Bar, Vizio, Oracle, and many other well-known names gained early exposure as members of the Inc. 500|5000.

"We are incredibly honored to be recognized as the No. 1 fastest growing, most innovative and inspiring company in America. It is a privilege to be on the prestigious Inc. 500 list, sharing the rare pedigree with some of the most category defining companies in the world," said Jim Mitchell, CEO of Fuhu. "This recognition would not be possible today without the unrelenting passion of our employees in their dedication and the trust and support from our partners."

Fuhu is dedicated in delivering the most innovative experiences for families, partnering with top entertainment companies and studios such as DreamWorks, Disney, Nickelodeon, Cartoon Network and retail giants such as WalMart, Best Buy and Target.

Established in 2008, Fuhu is committed to bringing "thoughtful" experiences in entertainment and education to children through its innovative consumer products and services. In 2011, Fuhu created the world's first full-featured Android tablet made just for kids and in just a year, nabi tablet became the #1 selling tablet for children.

In addition to ranking No. 1 on the Inc. 500 list, Fuhu, Inc. also ranked No. 1 on several other fastest growing lists such as Consumer Products & Services Companies in America, No. 1 on fastest growing California Companies and No. 1 on fastest growing Los Angeles Metro Companies.

The 2013 Inc. 500, unveiled in the September issue of Inc. (available on newsstands August 20 to November 20 and on Inc.com), is the most competitive crop in the list's history. To make the cut, companies had to have achieved a staggering minimum of 918.59% in sales growth. The Inc. 500' s aggregate revenue is $14.1 billion, with a median three-year growth of 1739 percent. The companies on this year's Inc. 500 employ more than 52,100 people and generated over 44,912 jobs in the past three years. Complete results of the Inc. 500|5000, including company profiles and an interactive database that can be sorted by industry, region, and other criteria, can be found at www.inc.com/500.

"Not all the companies in the Inc. 500|5000 are in glamorous industries, but in their fields they are as famous as household name companies simply by virtue of being great at what they do. They are the hidden champions of job growth and innovation, the real muscle of the American economy," says Inc. magazine Editor Eric Schurenberg.