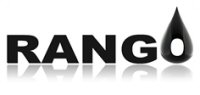 DALLAS, TEXAS -- (Marketwired) -- 08/26/13 -- Rango Energy, Inc. (OTCBB: RAGO) ("Rango Energy" or "the Company"), an oil and gas exploration and development company, today provided a drilling update on its current well at Kettleman Middle Dome ("KMD") in the San Joaquin Valley of Central California and drilling plans for its Elk Hills project. The Company also provided additional details on its previously announced Letter of Intent to acquire Hangtown Energy, Inc. ("Hangtown").

Drilling Update

Drilling for KMD 17-18 commenced on May 29, 2013 and has penetrated two potential pay zones with a cost to date of approximately $6.5 million. At a depth of 8,042 feet, a Hangtown subcontractor inserted expansion casing to total depth. However, during the expansion procedure, the casing floated upward by 71 feet where it now remains cemented. Subsequently, the drill string became stuck at 8,096 feet and a whipstock plug was set in the well at 7,465 feet. The well remains suspended pending engineering resolution with the subcontractor and Hangtown. The first option being evaluated involves placing an additional expansion liner to 8,040 feet and then proceeding to drill the well to depth. Other options will be considered as the engineers work through their assessment with a resolution expected by the first week of September. Details on estimated costs and timing will be provided once a resolution has been finalized. The Companies are fully committed to finding a viable solution to commercially produce this well.

While the Company works to resolve the mechanical issues at KMD 17-18, management has begun initial planning to commence drilling on its first shallow well at Elk Hills, which is located south of the KMD project approximately 20 miles west of Bakersfield. The well will be drilled to a depth of approximately 3,500 feet at an approximate cost of $600,000, and we expect to generate production in the near term. Pending results, additional shallow wells will be staged accordingly. Subsequent to the finalization of the merger between Rango and Hangtown, management anticipates completing three previously drilled wells transferred in the merger transaction, which are expected to yield additional production. Further details on these three wells are provided below under the "Acquisition of Hangtown Energy."

Vince Ramirez, Hangtown's CEO and chief geologist, commented, "While we are frustrated by the mechanical issues encountered at KMD 17-18 and the associated delays in completing this well, we remain very enthusiastic about our prospects at the KMD and the other exploration targets in our portfolio. The geology, sub-surface data and the 3D seismic available to us all indicate we have a significant hydrocarbon reservoir in place with multiple target pay zones. While we are confident in our team's ability to reach the McAdams with this new well-bore, we are also working to collect enough data to confirm the Temblor Sands formation could be a substantial producer for our KMD 17-18 well, and more importantly, become a target opportunity for future wells drilled on this 11,360 acre parcel. Meanwhile, we are pursuing additional targets in our portfolio to position us to reach production in the near term."