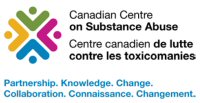 OTTAWA, ONTARIO -- (Marketwired) -- 08/26/13 -- At the request of the New Zealand Drug Foundation, Michel Perron, Chief Executive Officer of the Canadian Centre on Substance Abuse (CCSA), will attend and co-chair a National Drug Policy Summit to develop an agreed approach for New Zealand's national drug policy.

At the Summit, Mr Perron will offer Canadian knowledge and best practices on effective alcohol and drug policies. In his capacity as Chair of the Vienna Non-Governmental Organization Committee (VNGOC), Mr Perron will also present the strategy that the VNGOC has put in place to allow civil society organizations to contribute to the development of global drug policy as the United Nations prepares for two major events, one in 2014 and one in 2016.

In addition, Mr Perron will make a presentation to the Foundation's Board of Trustees on how CCSA has provided national leadership and advanced solutions to address alcohol- and other drug-related harms over its 25-year history.


What: New Zealand National Drug Policy SummitWhen: August 27-28, 2013Where: Makaro Room, Te Raukura Function Centre Odlins Square, Taranaki Street Wharf Wellington, New Zealand
The Canadian Centre on Substance Abuse changes lives by bringing people and knowledge together to reduce the harm of alcohol and other drugs on society. We partner with public, private and non-governmental organizations to improve the health and safety of Canadians.
CCSA activities and products are made possible through a financial contribution from Health Canada. The views of CCSA do not necessarily represent the views of the Government of Canada.


Contacts:
Canadian media contact:
media@ccsa.ca

New Zealand media contact:
Jackson.Wood@drugfoundation.org.nz

Canadian Centre on Substance Abuse
Jody Brian
613-235-4048 x 276
613-235-8101 (FAX)
www.ccsa.ca