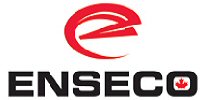 CALGARY, ALBERTA -- (Marketwired) -- 08/23/13 -- ENSECO ENERGY SERVICES CORP ("Enseco" or the "Company")(TSX VENTURE: ENS) announces its financial results for the three and six months ended June 30, 2013

Results from Operations


----------------------------------------------------------------------------                                     Three months ended    Six months ended                                          June 30,             June 30,($ thousands, except per share amounts)                                 2013      2012      2013      2012----------------------------------------------------------------------------Revenue                              $   6,843 $  13,919 $  24,044 $  38,419Adjusted gross margin (1)            $   1,293 $   3,996 $   6,615 $  13,035EBITDAS (1)                          $ (1,994) $     154 $   (381) $   4,693Net income (loss) before tax (1)     $ (3,793) $ (2,138) $ (4,049) $     233  Per common share - basic           $  (0.17) $  (0.10) $  (0.18) $    0.02  Per common share - diluted         $  (0.17) $  (0.10) $  (0.18) $    0.01Net income (loss)                    $ (3,337) $ (2,418) $ (3,737) $   (138)  Per common share - basic           $  (0.17) $  (0.11) $  (0.19) $  (0.01)  Per common share - diluted         $  (0.17) $  (0.11) $  (0.19) $  (0.01)Cash flow before changes in non-cash working capital (1)                 $ (1,899) $   (593) $   (472) $   4,299Cash flow from (used in) operating activities                          $   3,860 $   6,099 $   7,661 $   9,766----------------------------------------------------------------------------
(1) See definition within the Non-IFRS Measures section of this press release.
Highlights for the three and six months ended June 30, 2013
--  Q2 2013 was a disappointing quarter. Enseco saw a 37% decline in revenue    in the 6 months, and 52% decline in revenue in the 3 months ended June    30, 2013. These declines are due to slower activity levels in the    industry and an untypically wet spring.--  Enseco has spent the last few quarters working to minimize costs in an    effort to improve gross margins and EBITDAS. The Company continues to    consider all of its expenses and to restructure its operations.--  Enseco has minimized its spending on capital and other items to maintain    fiscal strength through this period of slower industry activity.
Outlook
Enseco expects improvement in Q3 and Q4 as work that was delayed due to weather in the later part of Q2 now gets completed in Q3 and Q4.
Enseco's clients continue to drill but capital spending continues to be constrained due to weak capital markets.
Management continues to carefully monitor industry activity levels in the Western Canada and US operating areas to ensure equipment and manpower are positioned to provide sustainable equipment utilization rates.
The Company will continue to search for efficiencies and cost reductions to increase its gross margins and EBITDAS. It is expected that the pursuit of these opportunities, accompanied by initiatives to both improve margin efficiency, and reduce debt levels, will continue to improve the Company's financial performance going forward.