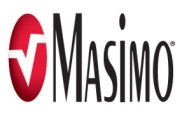 NISKAYUNA, NY and IRVINE, CA -- (Marketwired) -- 08/16/13 -- Masimo (NASDAQ: MASI) and Pathways Nursing & Rehabilitation Center, specializing in on-site medical and rehabilitation treatments to optimize recovery for sub acute, traumatic brain injury, ventilator-dependent, and pediatric patients, jointly announce that Pathways has converted to Masimo SET® pulse oximetry and sensor technologies, the standard-of-care at leading health organizations worldwide.

Pathways' conversion to Masimo SET® pulse oximetry is in keeping with the healthcare organization's dedication to excellence in care and delivering the best possible results for its patients.

The performance of Masimo SET® pulse oximetry is proven by more than 100 independent and objective studies and thousands of clinical evaluations. Masimo SET® is trusted by clinicians to safely monitor more than 100 million patients each year and is used hospital-wide by eight of the top 10 U.S. hospitals on the U.S. News & World Report Best Hospitals Honor Roll (2013-2014). Compared to other pulse oximeters during patient motion and low perfusion, Masimo SET® provides measurements when other pulse oximeters cannot, dramatically reduces false alarms (specificity), and accurately detects true alarms (sensitivity)(1,2) that can indicate a deteriorating patient. Most importantly, Masimo SET® pulse oximetry has been shown to be the only proven technology to improve patient outcomes by helping clinicians reduce retinopathy of prematurity (ROP)(3) in neonates, screen newborns for critical congenital heart disease (CCHD),(4,5) reduce ventilator weaning time and arterial blood gas measurements in the ICU,(6) and save lives and costs while reducing rapid response activations and intensive care unit transfers on the general floor.(2)

"We have this one little girl we affectionately call 'wild woman'," says Sandy Dykens, Director of Respiratory at Pathways. "She was weaned off a ventilator here, and she is very active -- always grabbing things and moving around. Because she is so active, the alarm on her old pulse oximeter kept going off with a false oxygen desaturation, and we kept running to her bedside to make sure she was all right."

"With Masimo you get a truer reading and far fewer false alarms, so now when we do hear alarms, we don't risk missing something that really needs our attention," Dykens adds. "'Wild woman' is still very active. But when we go to her bedside these days, it's to see her playing, not rushing in to expect to see her crashing. And her wellbeing is so much better because of it. She can be active without staff interrupting her play to check on her sensors. She has more of a normal childhood. We're so appreciative of this."

"We are happy to have forged this great partnership with Pathways, which like other great healthcare organizations is demonstrating its commitment to patient safety and care by taking advantage of our breakthrough measure-through motion and low perfusion pulse oximetry technology," said Masimo Founder and CEO Joe Kiani. "We value this relationship with Pathways, and together look forward to helping their skilled and dedicated staff meet and exceed their patient-care needs."