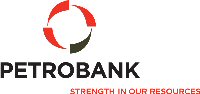 CALGARY, ALBERTA -- (Marketwired) -- 08/12/13 -- Petrobank Energy and Resources Ltd. (TSX: PBG) announces our 2013 second quarter financial and operating results and updates our 2013 expenditure guidance.

The consolidated financial statements as at and for the three and six months ended June 30, 2013 and 2012 represent the operations of the assets and liabilities transferred to Petrobank pursuant to the corporate reorganization with PetroBakken Energy Ltd. (now renamed Lightstream Resources Ltd.) completed December 31, 2012. These assets and liabilities previously comprised the 'Petrobank Standalone' operating segment in our 2012 financial disclosure.

This news release includes forward-looking statements and information within the meaning of applicable securities laws. Readers are advised to review "Forward-Looking Statements" at the conclusion of this news release. A full copy of our 2013 Second Quarter Financial Statements and MD&A have been filed on our website at www.petrobank.com and under our profile on SEDAR at www.sedar.com.

In this report, quarterly comparisons are second quarter 2013 compared to second quarter 2012 unless otherwise noted. All financial figures are unaudited and in Canadian dollars ($) unless otherwise noted.

OVERVIEW

Q2 2013 Financial and Operating Highlights


--  Average production at our Kerrobert THAI® project was 135 barrels of    oil per day ("bopd") in Q2 2013, a decrease from 205 bopd in Q1 2013 and    236 bopd in Q2 2012. Kerrobert THAI® production averaged 160 bopd in    July 2013 based on field estimates.--  Petrobank reported expenditures on exploration and evaluation assets of    $3.1 million in Q2 2013 compared to $4.4 million in Q2 2012. This    decrease is primarily due to a reduction in capitalized costs related to    our Kerrobert project.--  We repurchased 158,800 Petrobank shares under our outstanding Normal    Course Issuer Bid at a total cost of $70,311 ($0.44 per share).
OPERATIONAL UPDATE
Kerrobert THAI® Project
Second quarter 2013 production averaged 135 bopd, a decrease from Q1 2013 production of 205 bopd and 236 bopd in the second quarter of 2012. July 2013 production was 160 bopd based on field estimates. The decrease in production from Q1 2013 was primarily due to certain producing wells being shut-in for the majority of the quarter and an increase in unsold oil at our production facility due to timing of rail transportation availability.
We are disappointed that we have not been able to increase production at our Kerrobert THAI® project over the last year. We constantly review
technology
, reservoir and operational concerns. After several months of analysis, we believe that our biggest challenge is to form a well structured THAI® combustion front at the top of the reservoir which results in gravity drainage of the heated, upgraded heavy oil into the horizontal production wells. We believe that permeability channels have been created in the reservoir that flow from the upper combustion zone to the bottom of the reservoir. Injected air preferentially follows these channels rather than staying at the top of the reservoir, slowing the formation of a large THAI® combustion zone.