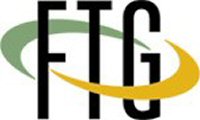 TORONTO, ONTARIO -- (Marketwired) -- 07/09/13 -- Firan Technology Group Corporation (TSX: FTG) today announced financial results for the second quarter 2013.


-- Grew Aerospace sales by more than 30% in Q2 2013, compared to Q2 2012-- Invested $0.7M in R&D, and $0.3M in start-up losses in the quarter and returned to profitability-- Shipped four sets of cockpit control panel assemblies to SAVIC for C919 single aisle aircraft program for use in their ground test program-- Established a joint venture with Tianjin Printronics Circuits Corp (TPC) to expand and enhance its circuit offering to Aerospace customers
"The second quarter of 2013 saw a return to profitability for FTG while we continued to invest in technology and facilities across the Corporation. Obviously the Joint Venture we announced with TPC is an important strategic investment for the Corporation and will provide an exciting new solution for our customers," stated Brad Bourne, President and Chief Executive Officer. He added, "Equally important was the shipment of our first hardware for the C919 program as this represents another long term growth initiative for FTG."
Second Quarter Results: (three months ended May 31, 2013 compared withthree months ended June 1, 2012) Q2 2013 Q2 2012Sales $ 14,238,000 $ 14,396,000 --------------------------Operating Earnings(1): 1,099,000 1,469,000 - Net R&D Investment 706,000 655,000 - Aerospace Start-up Losses 339,000 183,000 - Income Tax 7,000 - --------------------------Net Earnings $ 47,000 $ 631,000 --------------------------Earnings per share - basic $ 0.00 $ 0.04 - diluted $ 0.00 $ 0.03(1) Operating Earnings is not a measure recognized under the InternationalFinancial Reporting Standards ("IFRS"). Management believes that thismeasure is important to many of the Corporation's shareholders, creditorsand other stakeholders. The Corporation's method of calculating OperatingEarnings may differ from other corporations and accordingly may not becomparable to measures used by other corporations.Year-To-Date Results: (six months ended May 31, 2013 compared with sixmonths ended June 1, 2012) Year-To-Date Year-To-Date 2013 2012Sales $ 27,253,000 $ 27,870,000 -------------------------- Operating Earnings(1): 1,528,000 2,309,000 - Net R&D Investment 1,303,000 1,230,000 - Aerospace Start-up losses 840,000 408,000 - Income Tax 29,000 2,000 --------------------------Net (Loss)/Earnings ($ 644,000) $ 669,000 --------------------------(Loss)/Earnings per share - basic ($ 0.04) $ 0.04 - diluted ($ 0.04) $ 0.03
Business Highlights
FTG accomplished many goals in our second quarter 2013 that continue to improve the Corporation and position it for the future, including:
-- Achieved 30% growth in Aerospace business compared to same period last year-- Shipped four set of cockpit control panel assemblies to SAVIC for C919 single aisle aircraft program for use in their ground test program-- Shipped parts to another new customer from Aerospace - Tianjin facility-- Added new test equipment in all three Aerospace facilities
For FTG overall, sales decreased by $0.2M (1%), from $14.4M in Q2 2012 to $14.2M in Q2 2013. For the first six months, sales were $27.3M, a decrease of $0.6M or 2% over the same period last year.
The Circuits Segment sales were down $1.4M or 13% in Q2 2013 versus Q2 2012. The majority of the decrease in the quarter came from the Toronto facility. Compared to Q1 2013, Circuits sales were up $0.2M (3%). Year-to-date Circuits sales were down $2.5M or 12% with the decrease spread more evenly between the Toronto and Chatsworth facilities.
For the Aerospace segment, sales in Q2 2013 were up $1.2M or 31% to $5.1M compared to $3.9M in Q2 2012. This growth resulted from increased shipments on a military simulator program as well as from the two new facilities. Year-to-date sales were up $1.9M or 26%.
Net earnings at FTG in Q2 2013 were $47K compared to $631K in Q2 2012. Included in this year's earnings are expenses of $0.3M incurred in the quarter related to the startup of FTG Aerospace - Tianjin and FTG Aerospace - Chatsworth. For the six month period, net loss was $0.6M versus $0.7M profit last year.
The Circuits segment net earnings before corporate, interest and tax costs was $0.3M in Q2 2013 compared to $1.2M in Q2 2012. On a year-to-date basis, earnings were $0.2M versus $1.6M for the same period last year. The decrease was due to lower activity and some one-time costs related to outside services.
The Aerospace net earnings before corporate and interest costs was $0.6M in Q2 2013 versus $0.0M in Q2 2012. The results are due to higher activity, offset by startup costs at the two new facilities in California and China. For the first six months 2013, earnings were $0.5M, an increase of $0.2M, again due to the above noted items.
As at May 31, 2013, the Corporation's primary source of liquidity included cash of $0.6M, accounts receivable of $12.1M and inventory of $8.6M. Receivables increased in the quarter due to large milestone invoices on two programs in the Aerospace segment issued late in the quarter. Net working capital at November 30, 2012 was $10.8M.
The Corporation will host a live conference call on July 10, 2013 at 11:30 am (Eastern) to discuss the results of the second quarter 2013.
Anyone wishing to participate in the call should dial 416-340-2216 or 1-866-226-1792 and identify that you are calling to participate in the FTG conference call. The Chairperson is Mr. Brad Bourne. A replay of the call will be available until July 24, 2013 and will be available on the FTG website at
www.ftgcorp.com
. The number to call for a rebroadcast is 905-694-9451 or 1-800-408-3053, pass code 9638529.
ABOUT FIRAN TECHNOLOGY GROUP CORPORATION
FTG is an aerospace and defense electronics product and subsystem supplier to customers around the globe. FTG has two operating units:
FTG Circuits is a manufacturer of high technology, high reliability printed circuit boards. Our customers are leaders in the aviation, defense, and high technology industries. FTG Circuits has operations in Toronto, Ontario, Chatsworth, California and a joint venture in Tianjin, China.
FTG Aerospace manufactures illuminated cockpit panels, keyboards and sub-assemblies for original equipment manufacturers of aerospace and defense equipment. FTG Aerospace has operations in Toronto, Ontario, Chatsworth, California and Tianjin, China.
The Corporation's shares are traded on the Toronto Stock Exchange under the symbol FTG.
FORWARD-LOOKING STATEMENTS
This news release contains certain forward-looking statements. These forward-looking statements are related to, but not limited to, FTG's operations, anticipated financial performance, business prospects and strategies. Forward-looking information typically contains words such as "anticipate", "believe", "expect", "plan" or similar words suggesting future outcomes. Such statements are based on the current expectations of management of the Corporation and inherently involve numerous risks and uncertainties, known and unknown, including economic factors and the Corporation's industry, generally. The preceding list is not exhaustive of all possible factors. Such forward-looking statements are not guarantees of future performance and actual events and results could differ materially from those expressed or implied by forward-looking statements made by the Corporation. The reader is cautioned to consider these and other factors carefully when making decisions with respect to the Corporation and not place undue reliance on forward-looking statements. Other than as may be required by law, FTG disclaims any intention or obligation to update or revise any such forward-looking statements, whether as a result of new information, future events or otherwise.
Additional information can be found at the Corporation's website
www.ftgcorp.com
.
FIRAN TECHNOLOGY GROUP CORPORATIONInterim Condensed Consolidated Balance Sheets---------------------------------------------------------------------------(in thousands of dollars) May 31, November 2013 30, 2012 (unaudited) (audited)---------------------------------------------------------------------------ASSETSCurrent assetsCash $ 557 $ 1,446Accounts receivable 12,141 10,276Taxes receivable 390 250Inventories 8,639 7,927Prepaid expenses 366 432--------------------------------------------------------------------------- 22,093 20,331Non-current assetsPlant and equipment, net 5,890 5,608Goodwill 1,039 1,039Deferred income taxes 1,375 1,375Intangible assets 220 244---------------------------------------------------------------------------Total assets $ 30,617 $ 28,597---------------------------------------------------------------------------LIABILITIES AND SHAREHOLDERS' EQUITYCurrent liabilitiesBank indebtedness $ 1,763 $ 994Accounts payable and accrued liabilities 7,605 7,184Provisions 375 309Customer deposits, net of deferred development 1,290 843Current portion of long-term bank debt 216 44--------------------------------------------------------------------------- 11,249 9,374Non-current liabilitiesLong-term bank debt 1,406 361Subordinated loan 3,760 3,613Government assistance 1,010 1,234---------------------------------------------------------------------------Total liabilities 17,425 14,582---------------------------------------------------------------------------Shareholders' equityDeficit $ (9,748) $ (9,104)Accumulated other comprehensive loss (284) (85)--------------------------------------------------------------------------- (10,032) (9,189)Share capital Common shares 12,681 12,681 Preferred shares 2,218 2,218Contributed surplus 8,325 8,305---------------------------------------------------------------------------Total shareholders' equity 13,192 14,015---------------------------------------------------------------------------Total liabilities and shareholders' equity $ 30,617 $ 28,597---------------------------------------------------------------------------FIRAN TECHNOLOGY GROUP CORPORATIONInterim Condensed Consolidated Statements of Earnings (Loss)--------------------------------------------------------------------------- Three months ended Six months ended---------------------------------------------------------------------------(unaudited)(in thousands of dollars, except May 31, June 1, May 31, June 1, per share amounts) 2013 2012 2013 2012---------------------------------------------------------------------------Sales $ 14,238 $ 14,396 $ 27,253 $ 27,870---------------------------------------------------------------------------Cost of sales Cost of sales 10,568 10,344 21,091 20,396 Depreciation of plant and equipment 431 432 841 826---------------------------------------------------------------------------Total cost of sales 10,999 10,776 21,932 21,222---------------------------------------------------------------------------Gross margin 3,239 3,620 5,321 6,648---------------------------------------------------------------------------Expenses Selling, general and administrative 2,330 2,272 4,404 4,420 Research and development costs 776 785 1,443 1,390 Recovery of research and development costs (70) (130) (140) (160) Depreciation/amortization of plant and equipment and intangible assets 38 35 76 64 Interest expense on short-term debt 19 24 33 45 Interest expense on long-term debt 82 74 160 135 Foreign exchange loss (gain) 10 (71) (40) 83---------------------------------------------------------------------------Total expenses 3,185 2,989 5,936 5,977---------------------------------------------------------------------------Earnings (loss) before income taxes 54 631 (615) 671Income tax expense 7 - 29 2---------------------------------------------------------------------------Net earnings (loss) $ 47 $ 631 $ (644) $ 669---------------------------------------------------------------------------Earnings (loss) per share Basic $ - $ 0.04 $ (0.04) $ 0.04 Diluted $ - $ 0.03 $ (0.04) $ 0.03---------------------------------------------------------------------------FIRAN TECHNOLOGY GROUP CORPORATIONInterim Condensed Consolidated Statements of Comprehensive (loss) income--------------------------------------------------------------------------- Three months ended Six months ended---------------------------------------------------------------------------(unaudited) May 31, June 1, May 31, June 1,(in thousands of dollars) 2013 2012 2013 2012---------------------------------------------------------------------------Net earnings (loss) $ 47 $ 631 $ (644) $ 669---------------------------------------------------------------------------Other comprehensive (loss) income Foreign currency translation adjustments 41 195 183 77 Net unrealized loss on derivative financial instruments designated as cash flow hedges (382) - (382) ---------------------------------------------------------------------------- (341) 195 (199) 77---------------------------------------------------------------------------Total comprehensive (loss) income $ (294) $ 826 $ (843) $ 746---------------------------------------------------------------------------FIRAN TECHNOLOGY GROUP CORPORATIONInterim Condensed Consolidated Statements of Changes in Shareholders' Equity---------------------------------------------------------------------------Six months ended Accumu- May 31, 2013 lated Other Total(unaudited) Pre- Contri- Compre- Share-(in thousands of Common ferred buted hensive holders' dollars) Shares Shares Deficit Surplus (Loss) Equity---------------------------------------------------------------------------Balance, November 30, 2012 $ 12,681 $ 2,218 $ (9,104) $ 8,305 $ (85) $ 14,015Net loss - - (644) - - (644)Stock-based compensation - - - 20 - 20Foreign currency translation adjustments - - - - 183 183Net unrealized loss on derivative financial instruments designated as cash flow hedges - - - - (382) (382)---------------------------------------------------------------------------Balance, May 31, 2013 $ 12,681 $ 2,218 $ (9,748) $ 8,325 $ (284) $ 13,192------------------------------------------------------------------------------------------------------------------------------------------------------Six months ended Accumu- June 1, 2012 lated Other Total(unaudited) Pre- Contri- Compre- Share-(in thousands of Common ferred buted hensive holders' dollars) Shares Shares Deficit Surplus Income Equity---------------------------------------------------------------------------Balance, November 30, 2011 $ 12,681 $ 2,218 $ (10,032) $ 8,249 $ 12 $ 13,128Net earnings - - 669 - - 669Stock-based compensation - - - 25 - 25Foreign currency translation adjustments - - - - 77 77---------------------------------------------------------------------------Balance, June 1, 2012 $ 12,681 $ 2,218 $ (9,363) $ 8,274 $ 89 $ 13,899---------------------------------------------------------------------------FIRAN TECHNOLOGY GROUP CORPORATIONInterim Condensed Consolidated Statements of Cash Flows--------------------------------------------------------------------------- Three months ended Six months ended---------------------------------------------------------------------------(unaudited) May 31, June 1, May 31, June 1,(in thousands of dollars) 2013 2012 2013 2012---------------------------------------------------------------------------Net inflow (outflow) of cash related to the following:Operating activitiesNet earnings (loss) $ 47 $ 631 $ (644) $ 669Items not affecting cash: Stock-based compensation 11 16 20 25 Gain on disposal of plant and equipment - - (25) (2) Effect of exchange rates on U.S. dollar Canadian debt 58 38 108 (17) Depreciation of plant and equipment 457 455 893 866 Amortization of intangible assets 12 12 24 24 Amortization of deferred financing costs 7 12 14 36 AMIS interest accretion 73 67 146 114 Amortization of government assistance (112) (109) (224) (180)Changes in non-cash operating working capital (2,178) 192 (1,712) (1,668)--------------------------------------------------------------------------- (1,625) 1,314 (1,400) (133)---------------------------------------------------------------------------Investing activities Additions to plant and equipment (364) (1,116) (1,081) (1,479) Proceeds from disposal of plant and equipment - - 25 3 Additions to deferred financing costs - (108) - (108)--------------------------------------------------------------------------- (364) (1,224) (1,056) (1,584)---------------------------------------------------------------------------Financing activities Increase in bank indebtedness 1,484 - 661 - Proceeds from subordinated loan and government assistance - 318 - 1,490 Proceeds from long-term bank debt 510 - 1,227 - Repayments of long-term bank debt (44) (1,206) (62) (1,423)--------------------------------------------------------------------------- 1,950 (888) 1,826 67---------------------------------------------------------------------------Effects of foreign exchange rate changes on cash flow (104) 111 (259) 24---------------------------------------------------------------------------Net cash flow (143) (687) (889) (1,626)Cash, beginning of period 700 1,005 1,446 1,944---------------------------------------------------------------------------Cash, end of period $ 557 $ 318 $ 557 $ 318---------------------------------------------------------------------------Disclosure of cash payments Payment for interest $ 28 $ 26 $ 47 $ 66 Payments for income taxes $ - $ - $ 22 $ 2---------------------------------------------------------------------------


Contacts:
Firan Technology Group Corporation
Bradley C. Bourne
President and CEO
(416) 299-4000 x314
bradbourne@ftgcorp.com

Firan Technology Group Corporation
Joseph R. Ricci
Vice President and CFO
(416) 299-4000 x309
joericci@ftgcorp.com
www.ftgcorp.com