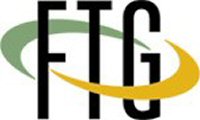 TORONTO, ONTARIO -- (Marketwired) -- 07/09/13 -- Firan Technology Group Corporation (TSX: FTG) today announced financial results for the second quarter 2013.


--  Grew Aerospace sales by more than 30% in Q2 2013, compared to Q2 2012--  Invested $0.7M in R&D, and $0.3M in start-up losses in the quarter and    returned to profitability--  Shipped four sets of cockpit control panel assemblies to SAVIC for C919    single aisle aircraft program for use in their ground test program--  Established a joint venture with Tianjin Printronics Circuits Corp (TPC)    to expand and enhance its circuit offering to Aerospace customers
"The second quarter of 2013 saw a return to profitability for FTG while we continued to invest in
technology
and facilities across the Corporation. Obviously the Joint Venture we announced with TPC is an important strategic investment for the Corporation and will provide an exciting new solution for our customers," stated Brad Bourne, President and Chief Executive Officer. He added, "Equally important was the shipment of our first hardware for the C919 program as this represents another long term growth initiative for FTG."
Second Quarter Results: (three months ended May 31, 2013 compared withthree months ended June 1, 2012)                                                      Q2 2013       Q2 2012Sales                                            $ 14,238,000  $ 14,396,000                                                 --------------------------Operating Earnings(1):                              1,099,000     1,469,000  - Net R&D Investment                                706,000       655,000  - Aerospace Start-up Losses                         339,000       183,000  - Income Tax                                          7,000             -                                                 --------------------------Net Earnings                                         $ 47,000     $ 631,000                                                 --------------------------Earnings per share  - basic                                              $ 0.00        $ 0.04  - diluted                                            $ 0.00        $ 0.03(1) Operating Earnings is not a measure recognized under the InternationalFinancial Reporting Standards ("IFRS"). Management believes that thismeasure is important to many of the Corporation's shareholders, creditorsand other stakeholders. The Corporation's method of calculating OperatingEarnings may differ from other corporations and accordingly may not becomparable to measures used by other corporations.Year-To-Date Results: (six months ended May 31, 2013 compared with sixmonths ended June 1, 2012)                                                 Year-To-Date  Year-To-Date                                                         2013          2012Sales                                            $ 27,253,000  $ 27,870,000                                                 --------------------------  Operating Earnings(1):                            1,528,000     2,309,000    - Net R&D Investment                            1,303,000     1,230,000    - Aerospace Start-up losses                       840,000       408,000    - Income Tax                                       29,000         2,000                                                 --------------------------Net (Loss)/Earnings                                ($ 644,000)    $ 669,000                                                 --------------------------(Loss)/Earnings per share  - basic                                             ($ 0.04)       $ 0.04  - diluted                                           ($ 0.04)       $ 0.03