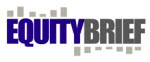 LOS ANGELES, CA -- (Marketwired) -- 07/09/13 -- Sometimes exciting developments come in small packages. That looks to be the case of Blue Sphere Corp. (OTCQB: BLSP). Blue Sphere is positioning itself at the forefront of the developing organics to energy market in the United States. Blue Sphere currently is working on the implementation of two anaerobic digestion (organics to energy) projects scheduled to break ground in the second half of 2013. These two projects are slated to produce enough gas to power 8.4 MW of electricity generation capacity annually, with generation scheduled to begin in the second half of 2014. According to the EPA, there were over 202 anaerobic digestion facilities operating in the U.S. as of May 2013. In contrast Germany has over 4,000 of these plants in operation. The available market for this type of electricity production in the U. S. is enormous and Blue Sphere is now implementing its plans to develop, what it believes, are the best projects available.

Anaerobic digestion power generation plants are facilities that generate electricity from organic material. Organic materials used to power these plants include food waste, animal manure, farm waste and certain municipal waste. Food waste is the second largest category of waste sent to landfills in the U.S. This is over 35 million tons of food waste equaling over 18% of the total landfill waste stream in the U.S. This food waste is a potential supply of power that can be developed into a viable alternative supply of electricity.

The political environment in the U.S. is ripe for the growth of the organics to energy market. 31 states have passed laws mandating "renewable portfolio standards" requiring local utilities to purchase or generate a certain portion of their electricity from renewable sources. New York and California have implemented mandates that will require up to 30% of the power used in the states to be generated by renewable sources. Blue Sphere's systems not only generate power, but they have the ability to reduce the amount of waste being added to landfills, turning it into useful products, specifically energy and fertilizer.

Blue Sphere is developing and acquiring two anaerobic digestion plants in the advanced planning stages. Blue Sphere, acting as project manager, has brought on world-class partners to develop and build these power generation facilities. Biogas Nord, AG, out of Germany, specializes in designing and building organics to energy plants. Biogas Nord has built over 400 plants in Europe, Africa and the Middle East. Biogas has partnered with Blue Sphere to build the U.S. plants through Bino Sphere, a joint venture between the two companies with Blue Sphere owning 75% and Biogas Nord owning 25%. The U.S. plants will be individual companies that are owned equally by investment partners and Bino Sphere.

Blue Sphere's first project is located in Charlotte, North Carolina. The Charlotte facility will have 5.2 mega watts (Mw) of generating capacity when completed. The project has long-term agreements for organic feedstock supply, a Power Purchase Agreement (PPA) with Duke Energy, the largest power holding company in the United States, to buy the electricity generated by the facility and an agreement with McGill Environmental Systems to purchase the compost. Blue Sphere is currently putting in place the financing and expects to have the ground breaking in the third quarter 2013.