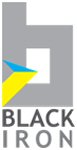 TORONTO, ONTARIO -- (Marketwired) -- 07/09/13 -- Black Iron Inc. (TSX: BKI)(FRANKFURT: BIN) -


--  PROJECT ECONOMICS FROM BANKABLE FEASIBILITY STUDY ARE ROBUST AND HAVE    THE POTENTIAL TO GET STRONGER--  ADDITIONAL PILOT PLANT TEST WORK SUGGESTS THAT OPPORTUNITIES EXIST TO    INCREASE THROUGHPUT AND DECREASE OPERATING COSTS OR POTENTIALLY TO LOWER    CAPITAL COSTS--  TEST WORK CONFIRMS ABILITY TO PRODUCE FOUR DIFFERENT HIGH-GRADE    PRODUCTS: BLAST FURNANCE (BF) CONCENTRATE, BF PELLETS, DIRECT REDUCTION    (DR) CONCENTRATE, AND DR PELLETS--  ADDITIONAL ANNOUNCEMENTS EXPECTED NEAR TERM ON INFRASTRUCTURE USE AND    OTHER STRATEGIC DEVELOPMENTS
Black Iron Inc. ("Black Iron" or the "Company") would like to express its appreciation to shareholders for their continued support of the Company. Positive strides continue to be made in the advancement of the Shymanivske Iron Ore Project ("Shymanivske" or the "Project") and we would like to take this opportunity to update you on what has been happening and why we continue to believe that our future remains promising!
Despite challenging times in the global capital markets, we have remained busy since releasing the results of our Bankable Feasibility Study ("BFS") in Q4 2012. Much has changed since we successfully completed our initial public offering on the Toronto Stock Exchange. We have strategically deployed the monies raised and have significantly advanced test work and engineering at Shymanivske. Now, more than ever, we believe the Project has the potential to become a world class iron ore producer. Here is just a quick summary of our recent notable achievements:
--  Bankable Feasibility Study. On December 18, 2012, we filed our National    Instrument 43-101-compliant Bankable Feasibility Study entitled    "Feasibility Study of the Shymanivske Iron Ore Deposit for Black Iron    Inc." (the "Report"). The Report contains a comprehensive mine to port    breakdown of our Project. In terms of economic robustness, the Report    shows a 45.9% internal rate of return, 2.2 year payback and US$3.5    billion net present value (all pre-tax), for a 9.2 million tonne per    year high-grade 68% iron concentrate producer. The capital cost    estimates for the Project were reported at $1.094 billion, or $119 per    tonne of installed capacity, ranking it in the first quartile of    development projects. A full copy of the Report may be found under the    Company's profile on SEDAR.--  Pilot Plant Test Work. We are currently conducting pilot plant test work    with an emphasis on firming up the process flow sheet, equipment sizing    and product specifications. While this test work is still ongoing, we    believe we have found significant opportunities to achieve even better    cobber (i.e. magnetic separation stage located between the primary    crushing and grinding stages) rejection rates, which may lead to    stronger Project economics. If these opportunities prove to be possible,    they have the potential to either increase the Project throughput and    reduce operating costs, or maintain current throughput rates and reduce    capital costs. Either outcome has the potential to materially increase    the Project IRR and NPV.--  Pellet Testing Complete. We continue to investigate the opportunity to    produce a high-grade pellet product. To this end, we have completed all    basket and pot grade testing. We await the final results but all    indications thus far support a positive conclusion on physical and    pyromet characteristics. In terms of product grade, these blast furnace    pellets would have an iron content of 65% with only 4% silica.--  Direct Reduction Capability. We have also confirmed the ability to    produce an ultra-high-grade, direct reduction concentrate product and    direct reduction pellet. The direct reduction concentrate would have    iron content greater than 69% with 1.3% silica. Direct reduction    products sell at a premium to blast furnace material and would open up    more end markets for our product.