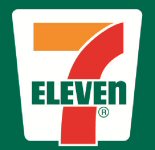 VANCOUVER, BRITISH COLUMBIA -- (Marketwired) -- 07/08/13 -- Editors Note: There is an image associated with this press release.

It's beginning to get hot around here. And it's not just the weather. 7-Eleven has announced that it's going bigger and better than ever before to celebrate its 44th birthday in Canada. The convenience giant is giving back to its customers on its birthday (7/11), by serving up hundreds of thousands of free Slurpee drinks. 485 stores from B.C. to Ontario will be cooling thirsty customers down by each giving away 1,500 larger-than-before 12oz Slurpee drinks, while stocks last.

The much-anticipated giveaway is one of the largest of its kind in Canada, marking not only more than four decades of growth in the country but also the brand's 86 years in existence.

The Slurpee phenomenon continues to grip the country with celebrities including Justin Bieber and Michael Buble being spotted slurping the unique, colourful and refreshing drink.

"We're always looking at ways in which we can do more to give back to our loyal customers," says Tim Donegan, vice president for 7-Eleven Canada. "We've been listening to what they've been saying and the main thing is that they want more Slurpee. This birthday, for the first time, we're giving away larger Slurpee cups (12oz as opposed to the usual 7.11oz) and more of them. Every store will have 1,500 to give away instead of our usual 1,000. That's a lot more Slurpee drinks."

Slurpee Capital of the World

For the 14th consecutive year, Manitoba has been crowned the Slurpee Capital of the World for having the highest average number of Slurpee cups sold per store in a region. But challengers are still moving in with Calgary and Detroit slurping close behind.

"Canada can no longer be complacent with this title as we have some serious competition globally," says Donegan. "But we have faith in Manitobans and their passion for all things Slurpee. It's a title they're extremely proud of and it really shows how Slurpee is truly a part of our culture - it'll take a lot to beat that."

New Summer Flavours

To kick off the summer, 7-Eleven Canada has introduced a number of new Slurpee flavours to help share the Slurpee love including:


-- Crush Lite Grape®, Crush Lite Orange®: 30% fewer calories than the regular Crush Slurpee, with the same great taste-- Exclusive Mountain Dew flavour lineup: Mountain Dew Supernova®, Mountain Dew Voltage®
The birthday campaign is part of 7-Eleven's AWESUMMER (#711Awesummer) summer campaign where guests can enjoy great deals on refreshments throughout the summer months.
New Mobile App
New for summer, 7-Eleven has launched a free smartphone application to enable a more accessible, customized and personalized shopping experience. Available on iTunes and Google Play, the 7-Eleven® app offers weekly coupons and deals that are exclusive to the app.
Slurpee Swag
Slurpee fans can show their love for Slurpee in more ways than one - Slurpee-branded merchandise is now available at participating 7-Eleven stores. This includes hats and sandals, T-shirts, tank tops and sunglasses.
Slurpee is a global icon that's available only at 7-Eleven stores. More information on Slurpee in Canada is available for Canadian consumers at
www.slurpee.ca
or
www.facebook.com/slurpeecanada
.
About 7 Eleven, Inc.
7-Eleven, Inc. is the premier name and largest chain in the convenience retailing industry. Based in Dallas, Texas, 7-Eleven operates franchises or licenses more than 10,000 7-Eleven® stores in North America. Globally, 7-Eleven has some 50,000 stores in 16 countries. During 2012, 7-Eleven stores worldwide generated total sales close to $84.8 billion. Find out about 7-Eleven Inc. at
www.7-eleven.com
; find out about 7-Eleven Canada at
www.facebook.com/7ElevenCanada
.
To view the image associated with this press release, please visit the following link:
http://www.marketwire.com/library/20130703-Crush_Grape_Slurpee_Birthday_Cups_800.jpg


Contacts:
Clare Hamilton-Eddy
Peak Communicators
(604) 689-5559
Chamilton-eddy@peakco.com