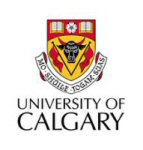 CALGARY, ALBERTA -- (Marketwired) -- 07/05/13 -- The media is invited to attend retired astronaut Col. Chris Hadfield's first public presentation of his images and stories of space at the University of Calgary on Saturday, July 6. Doors open at 10 a.m. and media and the public will have the opportunity to speak with local researchers at a showcase on space science research.

Hadfield's talk is expected to start promptly at 11 a.m. There will be a brief media scrum with Hadfield following the event at approximately 12:30 pm. Ed McCauley, vice-president research, and University of Calgary researchers are also available to speak to the media following Hadfield's availability.


WHAT: 'Greatest Outdoor Show ABOVE Earth' with retired astronaut Col. Chris HadfieldWHEN: Saturday, July 6 at 11 a.m. SHARP. Scrum will take place at approximately 12:30 pmWHERE: Energy Environment Experiential Learning (EEEL) building, 750 Campus Drive NW, CalgaryWHO: Retired Canadian astronaut Col. Chris Hadfield. Researchers and samples of their work in the space showcase Ed McCauley, vice-president, research, available at the space showcase
About the University of Calgary
The University of Calgary is a leading Canadian university located in the nation's most enterprising city. The university has a clear strategic direction to become one of Canada's top five research universities by 2016, where research and innovative teaching go hand in hand, and where we fully engage the communities we both serve and lead. This strategy is called Eyes High, inspired by the university's Gaelic motto, which translates as 'I will lift up my eyes.'
For more information, visit ucalgary.ca. Stay up to date with University of Calgary news headlines on Twitter @UCalgary and in our media centre at ucalgary.ca/news/media.


Contacts:
University of Calgary
Leanne Yohemas
Media Relations Manager
403.220.7722 or Cell: 403.540.6552
leanne.yohemas@ucalgary.ca
ucalgary.ca