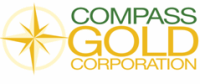 SYDNEY, AUSTRALIA -- (Marketwired) -- 07/04/13 -- Compass Gold Corporation (TSX VENTURE: CVB) ("Compass" or the "Company"), which is focused on gold exploration on six properties in Mali, Africa's third largest gold producer issued the following letter:

Dear fellow Compass shareholders,

I would like to take this opportunity to firstly start by warmly thanking you for your continuing support in what is currently a very difficult operating environment in terms of market sentiment and gold price. Whilst we are unable to see what is ahead of us in terms of the future of the gold sector as a whole, Compass remains very positive in its outlook moving forward.

In the short time since my appointment as CEO, the Company has been very active on both the corporate and technical fronts and managed to continue to operate on a very low capital base. Ensuring the Company has sufficient funds to meet its listing and tenement commitments and keeping our Mali based technical team together have been, and remains, our highest priority.

Despite these very difficult conditions we have made significant inroads on a number of fronts as follows:

Current Status on Merger & Acquisition Process

As discussed in the Company's announcement of 3rd October 2012 Compass has been very active in investigating the potential of attaining exposure to the Australian Stock Exchange (the "ASX") through either i) a Initial Public Offering on the ASX, ii) a merger with an existing ASX listed entity; or iii) a transaction which would see the sale of the Compass Gold asset portfolio to an ASX listed company and a return of capital to Compass shareholders in the form of the ASX listed entity's shares.

In a backdrop of continuing negligible market support and no indication of access to capital from TSXV investors currently, it remains the unanimous view of the Compass board of directors that exposure to the ASX to provide access to new capital and a new market which we note has recognised and rewarded recent Mali gold exploration successes will be beneficial for the Company and its shareholders.

I can now report to you that these investigative activities, which have been ongoing for approximately 6 months, will, in the Company's reasonable expectation shortly be coming to a conclusion. We have over several weeks had a number of parties undertaking due diligence on the Company and its assets with a view to a business combination with Compass. Resulting from that exercise we are now down to the last groups and a decision will be made shortly which group we will choose to undertake to announce a proposed transaction with, the details of which management of the Company reasonably anticipates to be announced shortly and which will be subject to a number of conditions precedent including but not limited to shareholder and regulatory approval and financing. The reader should note that there is no assurance that such a proposed transaction will in fact be announced or if announced be concluded.

Joint Venture Opportunities

In addition to investigating the possibility of a transaction to gain exposure to the ASX, Compass has also been active in seeking, and in some cases accepting approaches from established mining houses looking at the potential of joint venturing on one or all of the properties within the Compass exploration project portfolio. Initial feedback from due diligence undertaken by one of these groups, following a Bamako office and site visit from senior technical members of that group was very positive. Whilst it needs to made clear that there is no guarantee that a commercial joint venture agreement will eventuate from the activities of these groups, we do however, anticipate further discussion around commercial terms with that particular group regarding the possibility of a joint venture on one or more of the projects over the next 4 to 6 weeks.