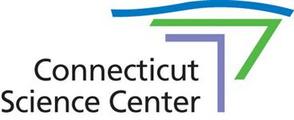 HARTFORD, CT -- (Marketwired) -- 07/03/13 -- Thousands of Connecticut teachers will be better prepared to provide top-notch STEM (science, technology, engineering and math) education to their students, thanks to a major expansion of the Connecticut Science Center's teacher professional development program. The program will triple in size to serve approximately 1,500 educators annually through a grant by the Andrew J. and Joyce D. Mandell Family Foundation. The newly named Joyce D. and Andrew J. Mandell Academy for Teachers at the Connecticut Science Center will give educators the tools they need to meet rigorous new state and national standards for STEM education and core curricula. By discovering how students learn and inspiring their natural curiosity, The Mandell Academy for Teachers at the Connecticut Science Center helps educators transform teaching from lecturing and memorization to exciting student-centered investigation. The announcement was made today at a news conference attended by Governor Dannel P. Malloy, state legislators and leading state and local education officials, and a cohort of 50 teachers participating in ongoing professional development at the Science Center.

"Working closely with educators and policy makers, the Science Center has created teaching methods and tools that have an important positive effect on student achievement. Now, with the Mandells' generous support, we will expand our capacity to meet the growing demand for high-quality teacher training," said Matt Fleury, Connecticut Science Center President and CEO. New nationally mandated benchmarks such as the Next Generation Science Standards and Common Core Education Standards will require teachers to seek training to improve the way they teach science and integrate it with the rest of their curricula. "We will now be able to add instructors and offer best-in-class training to many more teachers throughout the state," Fleury said.

The Mandell Family Foundation was an early contributor to the Connecticut Science Center, providing significant support to its building campaign. Andrew Mandell has been a Trustee of the Science Center since 2009. "I've watched this organization carefully develop its teacher professional development program over the years, and have been impressed with the results at the schools that use it. Teachers have told me that what they learn here completely changes how they teach, and their students' test scores have risen as a result," Mandell said. "Joyce and I, and our whole family, want to be sure that teachers all over Connecticut have access to the kind of training they need to help their students succeed."

"Connecticut students must leave school ready for higher education and prepared to compete in the 21st Century workforce," said Governor Malloy. "We are investing hundreds of millions of dollars to reform our public education system, and we've overhauled our system of higher education so students' classroom learning is highly relevant to today's job market. But make no mistake, teachers are critical to the future economic strength of this state. With this expansion, the Connecticut Science Center is providing more access to the innovative ideas and techniques to support our teachers in the classroom."