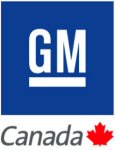 OSHAWA, ONTARIO -- (Marketwired) -- 07/03/13 -- Chevrolet, Buick, GMC and Cadillac dealers delivered 24,707 vehicles in June 2013, an increase of 8 per cent compared to last June.

"Chevrolet and GMC pick-up trucks led the charge in June with an increase of more than 10 per cent for the month, including strong sales of current generation pick-ups as well as the first month of sales for our all-new 2014 Chevrolet Silverado and GMC Sierra," said Rob Assimakopoulos, GM of Canada's general director of marketing and communications. "As the 2014 Chevrolet Silverado and GMC Sierra trucks continue to roll into dealerships, Canadians are responding to these stronger, smarter and more capable pick-up trucks, which are all-new from hood-to-hitch."

June 2013 Sales Highlights


-- Total Chevrolet sales were up almost 5 per cent for the month, driven by strong sales of the Chevrolet Spark, Volt, the Canadian-built Equinox and all-new Impala-- Buick sales were up over 14 per cent for the month, driven by sales of the Buick Verano which were up 35 per cent and the all-new Buick Encore-- Cadillac sales increased by 27 per cent for the month driven by strong sales of the award-winning Cadillac ATS and Oshawa-built XTS-- GMC sales were up 12 per cent driven by sales of the Canadian-built GMC Terrain which were up 24 per cent for the month
Total GM sales were up 8 per cent compared to last June.
About GM Canada
Headquartered in Oshawa, Ontario, General Motors of Canada Limited (GMCL) employs more than 9,000 people across the country and is a recognized leader in green manufacturing. GMCL markets the full range of fuel-efficient Chevrolet, Buick, GMC and Cadillac vehicles and related services through Canada's largest automotive dealer network. More information regarding GMCL models can be found at
www.gm.ca
, or by following @GMCanada on Twitter.


Contacts:
GM Canada
Faye Roberts
905-644-3150
www.gm.ca