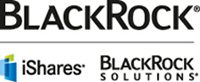 TORONTO, ONTARIO -- (Marketwired) -- 07/03/13 -- Institutional investors across Canada are increasingly embracing exchange traded funds (ETFs) and finding new applications for the investment vehicles within their portfolios according to a recent Greenwich Associates study. In its first year of fielding to Canadian institutions and sponsored by BlackRock Asset Management Limited (BlackRock Canada), more than one-third of institutional funds and asset managers expect to increase their use of ETFs in the coming year.

Key findings from the survey include tactical and increasingly strategic ETF usage; widespread use of ETFs at the core of portfolios; and growing interest for fixed income ETFs. To read the full report, please visit www.ishares.ca.

"Given the simplicity and flexibility of exchange traded funds, we're not surprised that institutional investors are turning to ETFs more regularly to achieve their investment goals," said Greg Walker, Managing Director, Head of iShares Institutional Business, BlackRock Canada. "As indicated in the Greenwich survey, institutional use of ETFs is on the rise in Canada as institutional funds, investment managers and insurance companies discover new functions for these products within their investment portfolios."

According to the survey, not only are institutions extending their use of ETFs from tactical functions to more active strategic purposes, but there is also a shift in ETF use from equities to fixed income and other asset classes, which is consistent with ETF use in the U.S. Of those already regularly using ETFs in their existing portfolios, 45 per cent of institutional funds and 31 per cent of asset managers intend to increase allocations and move more assets to ETFs by 2014. With an additional 55 per cent planning to leave ETF investments steady in the coming year, nine out of 10 institutional ETF users plan to maintain or increase current ETF investments between now and 2014.

This increasing use of ETFs can be attributed to two main trends: first, as the ETF product set grows and becomes more diverse, the number of institutional investors experimenting with ETFs is steadily growing; and second, once institutions try ETFs for a specific portfolio function, they typically start finding additional applications for the products, leading to an increase in use of, and investment in, ETFs.

Tactical Applications, Strategic Tools

When it comes to the implementation of ETFs, there is a nearly even split amongst Canadian investors who use ETFs as mainly tactical in nature - such as specific portfolio tasks like manager transitions and rebalancing - and those who use ETFs strategically in nature - such as employing ETFs as tools for obtaining long-term, strategic investment exposures. The main difference was amongst investment managers who define their use of ETFs as more tactical in nature.

"Even though the study found an almost 50-50 split in the nature of ETF usage, it is interesting to note that the most common application was the tactical nature of using the product as a tool to facilitate manager transition," said Walker. According to the survey, nearly two-thirds of the Canadian institutions, including 56 per cent of institutional funds and 66 per cent of asset managers, say they use ETFs when transitioning managers.