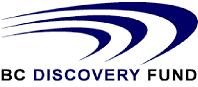 VANCOUVER, BRITISH COLUMBIA -- (Marketwired) -- 07/03/13 -- British Columbia Discovery Fund (VCC) Inc. (the "Fund"), a venture capital investment fund managed by Discovery Capital Management Corp. ("DCMC"), is very pleased to announce a $5.4 million redemption of its Class A Shares. The Fund will identify those shares eligible to be redeemed by designating them as DCC400 shares, as outlined below in this press release.

Redemption Eligibility and Pricing

Those shareholders who:


a.  have held their shares for five years or longer;b.  have previously requested redemption directly or through their brokers;    and,c.  are currently on the waiting list of the Fund,
will have the opportunity to have their redemption requests fulfilled. Redemptions will be available to those persons on the waiting list in the order in which their names were placed on the list - i.e., those who were eligible to and first requested redemption some years ago will be processed first until the current $5.4 million redemption amount is exhausted. These previous redemption requests date back to 2008, as the Fund last fulfilled redemption requests on December 19, 2008. It is estimated that redemption requests originally made prior to October 22, 2009 for the redemption of shares that had at that time complied with the minimum five-year hold period will have the opportunity to be fulfilled in this $5.4 million redemption. The Fund will continue to maintain its waiting list of unfilled redemption requests and will process them as and to the extent it is able to do so in the future.
The Fund will contact all brokerage firms representing shareholders whose eligible redemption requests are already on the waiting list to advise them as to their eligibility to submit a redemption order to be processed in this current $5.4 million redemption. Every attempt will also be made by the Fund to contact the individual registered representatives of these shareholders and, in the case of direct investing accounts, the shareholders directly. Although shareholders are already on the redemption waiting list, new orders to have their shares redeemed must be submitted on or before Friday, July 26, 2013. Procedures for submitting orders are outlined below and will be further detailed in the "Dealer Advisement" notices sent to the relevant brokerage firms.
The redemption price to be paid will be the weekly Pricing Net Asset Value per Share calculated by the Fund for the week in respect of which the new redemption orders are received by the Fund.
Procedures
1.  DCC100 shares that are eligible for redemption will be converted into    DCC400 shares on July 8, 2013. Because of different Fund share purchases    at different times, a shareholder may temporarily hold both DCC100 and    DCC400 shares. Only DCC400 shares may be redeemed at this time.2.  Redemption orders will be required to be placed commencing July 8, 2013    and before 1:00 p.m. (PST) on Friday, July 26, 2013 through the    brokerage accounts holding the DCC400 shares.3.  In the case of shareholders holding shares in a direct investing or    discount brokerage account, the redemption order must be placed through    their discount brokers. Manual requests will not be accepted by the    Fund.