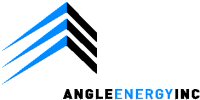 CALGARY, ALBERTA -- (Marketwired) -- 07/03/13 -- Angle Energy Inc. ("Angle" or the "Company") (TSX: NGL) today announced the initiation of a broad public process to identify and evaluate strategic alternatives to enhance shareholder value, and provided an update on its second quarter operations.

STRATEGIC ALTERNATIVES REVIEW

Since 2011, Angle has successfully executed an organic development strategy focusing on the light oil and liquids-rich natural gas assets in its portfolio to generate growth in cash flow per share and overall shareholder value. The Company operates a highly focused core of growth-oriented oil and liquids- weighted natural gas assets in the prolific Harmattan, Ferrier and Edson areas of Alberta. These assets offer the potential for significant future growth in light oil and liquids-rich natural gas reserves and production in the Cardium, Mannville and Viking formations. Angle's repeated success with its Harmattan and Ferrier Cardium programs provides further evidence of its inherent light oil potential. Angle also has a significant land position in the developing Duvernay gas play, providing additional upside in the medium to longer-term.

The Company has increased the weighting of its oil and liquids production from 39% to approximately 57% within the past 2 years, becoming a low-cost, high netback producer and allowing the Company to mitigate the impact of commodity price fluctuations. From early 2012 to March 31, 2013, the Company's cash flow per share and operating netbacks have grown by approximately 4% and 46% respectively.

Despite the success of Angle's strategy, a gap continues to exist between the trading price of Angle shares and the Company's intrinsic net asset value. Over the past several months, Angle's Board and Management, assisted by FirstEnergy Capital Corp. and Cormark Securities Inc. (the "Advisors") have considered solutions to close this value gap, with the goal of providing long-term value growth and managing the balance sheet. To address these objectives, the Board and Management have determined that a broad public review of strategic alternatives will provide the best opportunity to maximize value for Angle shareholders and have mandated the Advisors to commence a broad public process. Angle and the Advisors are currently compiling information for a corporate data room which will be available for review by interested parties upon execution of a confidentiality agreement in connection with the process.

Strategic alternatives may include, but are not limited to, the outright sale of the Company, a merger, or other business combination, a sale of all or a material portion of the Company's assets in one transaction or a series of transactions, a joint venture, or a recapitalization of the Company. Angle has established a Special Committee of independent directors, comprised of Scott Bratt, Edward Muchowski, Jacob Roorda and Keith Turnbull, to supervise this process.

There can be no assurance that a transaction will be undertaken. Angle does not intend to make any further announcements regarding the process unless and until the Board has approved a specific transaction or course of action or otherwise determines that disclosure is necessary.