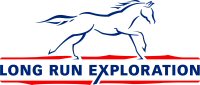 CALGARY, ALBERTA -- (Marketwired) -- 07/02/13 -- Long Run Exploration Ltd. ("Long Run" or "the Company") (TSX: LRE) is pleased to provide an update on the Company's operations, an addition to the Long Run management team, and details of a recently completed resource assessment.

Operational Update

Long Run's current production is approximately 24,250 boe per day, including approximately 10,750 barrels per day of crude oil, 1,550 barrels per day of NGLs, and 71.7 million cubic feet of gas per day, based on field estimates. In May, planned facility maintenance and turnarounds were completed including a major facility turnaround at Kaybob. This facility returned to full operation during the first week of June, per internal forecasts. The Bruderheim South field northeast of Edmonton at Redwater resumed production in mid-June after a third party planned turnaround that lasted one week. These turnarounds were included in production forecasts and Long Run anticipates no additional major impacts to production or to project development plans in key play areas.

Factoring in downtime due to scheduled maintenance and turnarounds, Long Run anticipates second quarter average production of approximately 24,300 boed, an increase of nearly 3% over first quarter average volumes of 23,611 boe per day. Long Run continues to be on-track to achieve full-year guidance of 25,000 boe per day.

After spring breakup, Long Run resumed field activity with two rigs in the Peace Area of central Alberta targeting Montney oil, one rig in the Redwater area targeting Viking oil and one rig at Provost targeting a new Viking horizontal development project.

Wet weather in late May and June has impacted drilling, however Long Run's drilling program remains on-target for 2013.

Long Run anticipates a total of 12 gross wells (11 net) will be drilled during the second quarter with 4 net wells in the Montney, 5 net wells at Redwater, and 2 net wells at Provost.

Executive Appointment

Long Run is pleased to announce the appointment of Jana King as Vice President, Exploration. Ms. King is a graduate of the University of Calgary and is a Professional Geologist with extensive experience in the Western Canadian Sedimentary Basin, most recently at a senior independent oil and gas exploration company.

Montney Resource Assessment

Long Run is pleased to announce the results of an independent resource assessment on its Montney oil play at Normandville and Girouxville. At Long Run's request, Sproule Associates Limited ("Sproule") has provided an independent assessment of the Discovered Petroleum Initially In-Place (DPIIP) on a portion of Long Run's lands covering the Montney formation at Normandville and Girouxville. The assessed portion (the "Evaluated Areas") of Long Run's interest in the Normandville area comprises 21,600 gross (21,600 net) acres and in the Girouxville area is comprised of 39,039 gross (37,183 net) acres. Undeveloped acreage in the Evaluated Areas total 16,800 gross (16,560 net) acres, and in respect of which no reserves have been attributed. The Evaluated Areas constitute approximately 48 percent of lands to which Long Run holds Montney rights in the Normandville / Girouxville areas. The Resource Assessment was recently completed and is effective as of December 31, 2012. This assessment was based on development work as at December 31, 2012 and extensive well-control in the areas being evaluated.


----------------------------------------------------------------------------Normandville/Girouxville Montney (as at Dec 31/12)               Oil (Mmbbl)               Gas (Bcf)----------------------------------------------------------------------------                                 Low    Best    High     Low    Best    HighDiscovered Petroleum Initially In-Place (1)        276.3   301.2   331.1   195.8   215.2   232.8Reserves                         7.9    13.6    25.0    50.5    78.8   107.7Cumulative Production            1.9     1.9     1.9    50.6    50.6    50.6--------------------------------------------------------------------------------------------------------------------------------Normandville/Girouxville Montney (as at Dec 31/12)         Petroleum (Mmboe)----------------------------------------------------                                 Low    Best    HighDiscovered Petroleum Initially In-Place (1)        308.9   337.0   369.9Reserves                        16.3    26.8    42.9Cumulative Production           10.3    10.3    10.3----------------------------------------------------