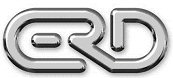 HALIFAX, NOVA SCOTIA -- (Marketwired) -- 07/02/13 -- Erdene Resource Development Corp. (TSX: ERD) ("Erdene" or "Company"), is pleased to announce its shareholders voted in favor of all items of business brought before them at the Company's Annual and Special Meeting of shareholders ("AGM") held 27 July 2013 in Halifax, Nova Scotia and to provide a summary of the CEO's address to shareholders.

A copy of the AGM presentation is available on the Company's website here.

Results of AGM

Appointment of Board and Executive

At the AGM, shareholders voted in favor of Erdene management's nominees to the board of directors, with Peter Akerley, William Burton, John Byrne, Chris Cowan, and Philip Webster re-elected to the board. Details of the vote are as follows:


Nominee          Votes For     % For Votes Withheld  % Withheld---------------------------------------------------------------Peter Akerley   11,582,448     94.77        639,091        5.23William Burton  11,463,273     93.80        758,266        6.20John Byrne      11,643,273     95.27        578,266        4.73Chris Cowan     11,642,844     95.26        578,696        4.74Philip Webster  11,643,844     95.27        577,696        4.73
Following the AGM, the Erdene board of directors confirmed the re-appointment of its executive officers, namely: President and Chief Executive Officer - Peter Akerley; Vice President Asia - Chris Cowan; Vice President Business Strategy and CFO - Ken MacDonald; and Corporate Secretary - Suzan Frazer.
Auditor Re-Appointed
KPMG LLP has been re-appointed Auditor of the Company to hold office until the next annual meeting of shareholders or until its successor is duly appointed.
Approval of Unallocated Options under the Company's Incentive Stock Option Plan
At the AGM, shareholders also approved all unallocated options issuable under the Company's 10% "rolling" incentive stock option plan in accordance with the rules and policies of the Toronto Stock Exchange.
Amendment to By-Law No. 1
At the AGM, shareholders approved an amendment to By-Law No. 1 whereby advance notice must be provided to the Company when nomination of persons for election to the board of directors are made by shareholders. The purpose of the By-Law Amendment is to treat all shareholders fairly by ensuring that all shareholders, including those participating in a meeting by proxy rather than in person, receive adequate notice of the nominations to be considered at a meeting and can thereby exercise their voting rights in an informed manner. A copy of the Amendment, containing the full details of the advance notice provisions has been filed under the Company's profile on SEDAR at
www.sedar.com
.
Project Update
During the 2nd quarter work commenced on the Company's Altan Nar gold project, the Khuvyn Khar copper porphyry project and a regional program focused on our gold-copper targets in the Trans Altai region of south western Mongolia. Surface mapping and rock sampling was completed to further define the targets identified at Altan Nar. This work has provided additional control for defining the next phase of drilling. Results indicate that in addition to the Discovery Zone, the Union South, Union North, Southbow and Riverside Zones offer the highest prospectivity (click
here
to access project maps). In addition to ground exploration, metallurgical work was also recently completed (click
here
for Erdene June-27 press release) which has confirmed the majority of gold mineralization identified to date is highly amenable to cyanide leach recovery based on bottle roll testing. These results will now be considered in conceptual mining scenarios for the Discovery Zone.