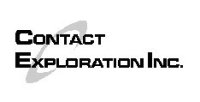 CALGARY, ALBERTA -- (Marketwired) -- 07/02/13 -- Contact Exploration Inc. ("Contact" or the "Company") (TSX VENTURE: CEX) is pleased to report that independent reserves evaluations effective March 31, 2013 have been completed by the Company's reserves evaluators in accordance with the COGE Handbook. GLJ Petroleum Consultants Ltd. ("GLJ") evaluated the Company's Stoney Creek and Hopewell properties in New Brunswick, while McDaniel and Associates Consultants Ltd. ("McDaniel") evaluated the Company's core area at Kakwa, Alberta.

During fiscal 2013, the Company more than tripled the reserves in its portfolio. The Montney discovery at Kakwa, Alberta, as announced on May 3, 2012, was successfully expanded and delineated with the drilling of the 14-30 and 3-19 wells, resulting in a reserves booking on 6 gross sections, which represents approximately one third of the Company's East Kakwa 19 section block. Reserves assigned to these 6 sections are currently restricted to the Middle Montney interval. Reserves have not yet been assigned in any of the other potential Montney intervals. Contact holds a 25% working interest at East Kakwa.

The West Kakwa assets, which consist of 11 sections (100% working interest held by Contact) located approximately 6 miles to the west of East Kakwa, were not part of the independent evaluation.

Highlights include (all numbers are reported as "net" to the Company and before tax and in many cases referenced against bookings from Contact's previous fiscal year):


--  Total Company reserves (net proved and probable) increased by 320% from    1,935 mboe to 6,235 mboe (54% oil and natural gas liquids).--  Total Company net present value (net proved and probable reserves    discounted at 10%) increased by 220% from $46.8MM to $103.0MM. The Kakwa    reserves account for $64.2MM of the Company's total net present value.--  Net proved reserves increased in 2013 by 390% from reserve volumes    reported in 2012, from 395 mboe to 1,552 mboe. (58% oil and natural gas    liquids).--  Net present value of net proved reserves (discounted at 10%) increased    by 237%, from $11.8MM in 2012 to $28.0MM in 2013.--  Stoney Creek and Hopewell, New Brunswick field evaluations remained    consistent from 2012, with total proved and probable reserves decreasing    less than 1% (1,935 mboe to 1,921 mboe), with a net present value in    2013 of $38.9MM discounted at 10%.--  Kakwa proved plus probable reserves were assigned 135 bbl/mmcf free    condensate, with an additional 12 bbl/mmcf of natural gas liquids    recoveries at processing facilities.--  Kakwa proved plus probable reserves were assigned 4,315 mboe consisting    of 2,507 mboe natural gas and 1,808 mboe liquids.
Additional Lands Secured
In addition to Contact's West Kakwa acreage, the Company is pleased to announce that is has acquired an additional 31 sections of 100% acreage within the Deep Basin Montney trend. These additional lands have varied rights, some including all rights from surface to basement; however, Contact's Alberta focus continues to remain on the Montney. The Company expects to release further details on these lands as additional technical evaluations are completed. Contact expects to maintain its 2013 drilling focus on East Kakwa. With the recent land acquisitions, Contact now holds 46.7 net (61 gross) sections of Montney-focused acreage within Alberta's Deep Basin.